Once your section of content is connected, in the Settings window, you can filter your content to create several sub-sections with different categories.

Go to Builder > Sections menu, select your section of content and click on Settings 
2. Create categories (max 32 characters) where you want your content to be filtered
3. Finalize by clicking on the + sign to add more.
4. In the drop down menu, you can select the way you want your content to be sorted (by writing date, alphabetical order etc ...)
5. Don't forget to save by clicking on the green button at the bottom of the page.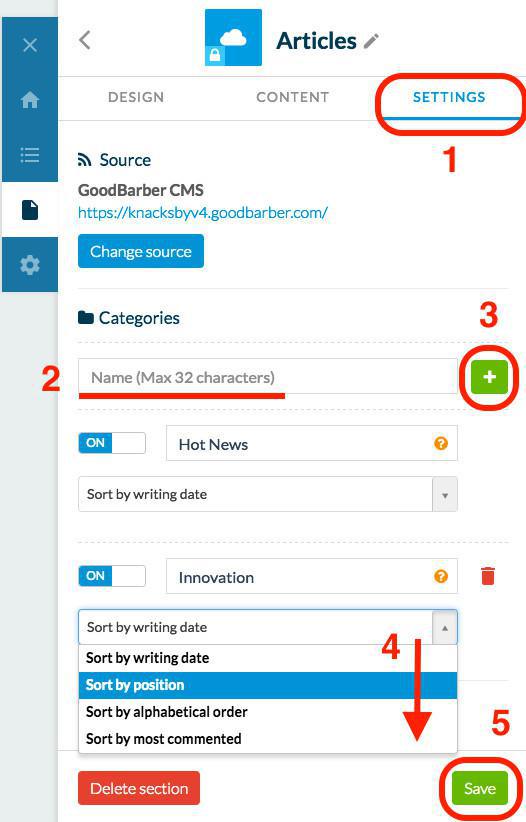 One filter
Adding one filter will create a menu with the content of this category only : the content of the list will include only content that falls into this precise category.

More than one filter
If you add more than one filter, the menu will be filtered with all of these categories.

Several sections filtered by categories
If you want to create direct access to your content filters, you must create only sections. To do so, add as many sections as needed, and select only one filter (the filter of the category you want) in the section Settings.

Presentation mode
To edit the presentation mode, go to menu Section > Design > Categories > Template.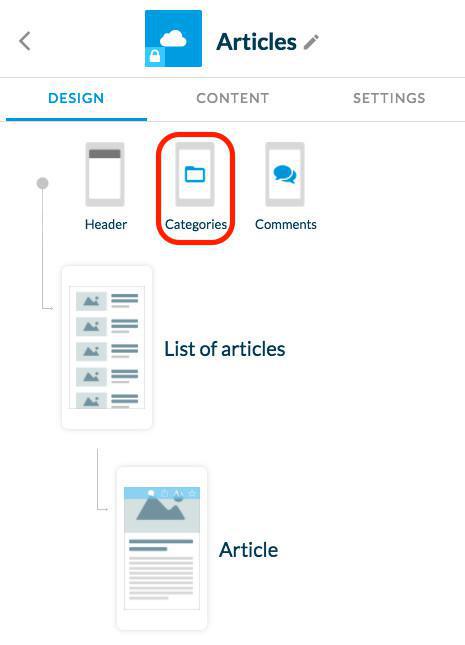 There is 3 different presentation modes to access the filters:

- Dropdown (adds a drop down list just below the NavigationBar displaying the section filters if you click on it)
- Circle Band (adds a scrollable band just below the NavigationBar containing the section filters)
- Pager (adds a "page" icon in the Navigation bar. One section filters = one page. You need to select another page to see another filter).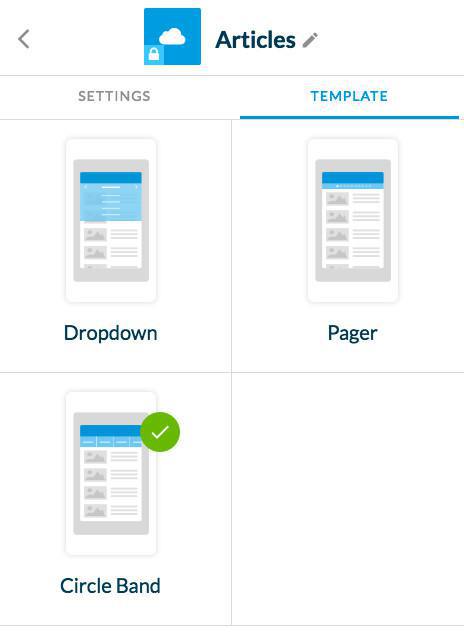 NB: Not all content sources can be filtered, since not all content sources have categories (example: Facebook, RSS, etc ...).