In your Apollo Apps application, you can add a Submission section.
To add a Submission section to your application, you simply create it in your Content menu, and give it the name you want, like any other section.

It allows your readers to send you content directly from the application (this is called UGC for User Generated Content).

This content is not directly published in your application; you will find it in your Submission section.

You can add one submit section per application. (Keep in mind that in order to enable this function you may first disable the default Submission section called Contribute). 
1. What can your readers do with a Submit section?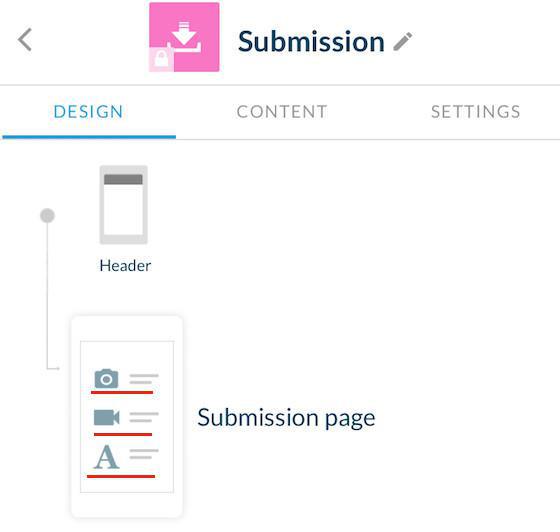 When you add a Submission section to your application, your readers can send you several types of content:
- Picture + text
- Video + text
- Text only

This is the ideal way to build a strong connection with your audience by asking your readers for feedback.
2. What happens to the content generated by your readers?
You can find the content sent by your readers in your Content menu, directly in the Submission section of your application.

Here, you can find the messages sent by your readers: 
Texts and pictures or videos that have been sent 
- The name, profile picture and the location of your user (if they gave the information)
- The date of the post

Click on the content to view it in detail. For pictures and videos, you can download the file in its original format on your computer from the notification email sent to you.

By default, all team members who have access to your section Submission will receive an email when some content has been submitted to your app.
You can choose to send those notifications to different emails that the ones set by default, for this go to the Settings tab of the section, then fill the field Email contact.
You can also disable the email notifications.

Remember, users cannot publish content directly into your application, so if you want to republish content a user sent you, you must do it manually.  
This gives you the power to moderate the content, and also choose which mCMS Article section to publish it in.