Since June 1st 2016 Instagram no longer authorizes to use its API to display their content feed in another app, we invite you to read their guidelines: https://www.instagram.com/developer/

But there is a possibility to display an Instagram page into your app by adding a Link on your Browsing Mode (link in menu or tab).

To add this link: 
go to Builder then select Browsing Mode on the right side menu; 
2. to add a link, you can choose the + sign to add an element to the Body;
3. or you can use the + sign to add an element to the Header or Footer.  
 
For every case, you should choose External link, then fill in your Instagram URL account.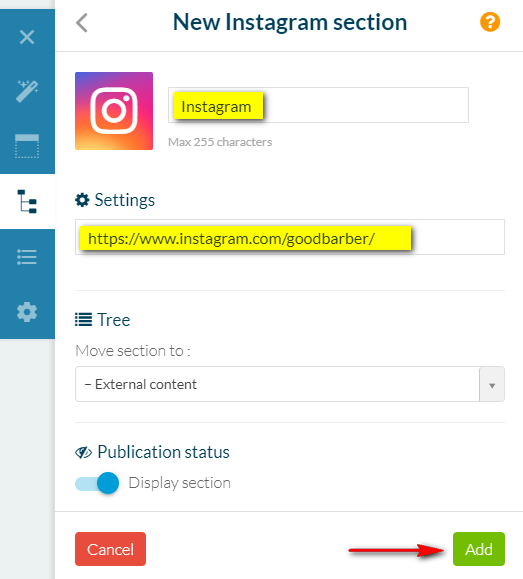 We insist on the difference between a Link opening an external link and a Photo section. This alternative solution cannot be compared to the use of a Photo connector.