1. Add an mCMS Photo Section
In the menu Builder > Sections > Add a Section, select the Photo section, give it a title, then select "CMS" as the content source, and click the green + button. 
2. Upload an image
You can now upload your first image. You can easily upload images from your computer by clicking Browse.

The maximum dimensions for an image are 3264 * 3264px. Concerning the size, it should not be larger than 4 MB.

Once the first photo has been added, it will be displayed in the Content tab in the main menu.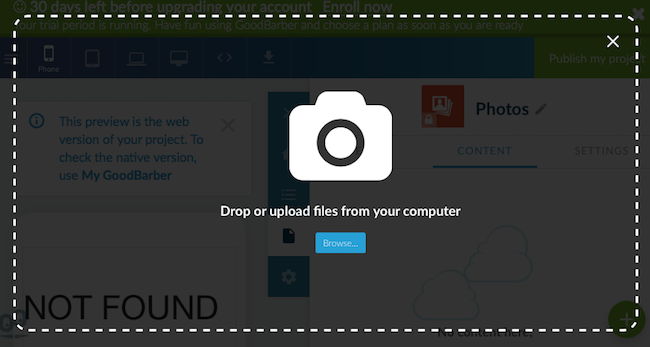 3. Display in list mode
In list mode you can:

- modify the title of the photo by clicking on it
- add a caption
- modifying the publication status of the photo;
By clicking on the status button, you'll have three options: delete (red), pending (blue) and published (green).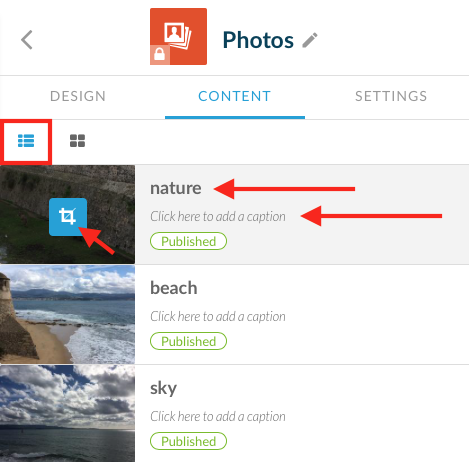 To resize the image and apply effects, scroll the mouse over the thumbnail image, click on the blue icon, and you can crop the photo, put it in black and white, or even add a blur effect.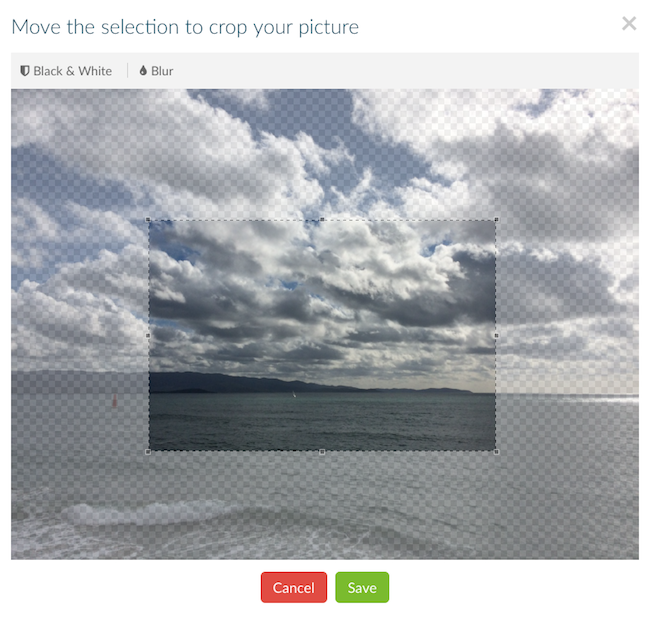 4. Display in table mode
In table mode, you can reorganize the order of your photos by simply dragging and dropping.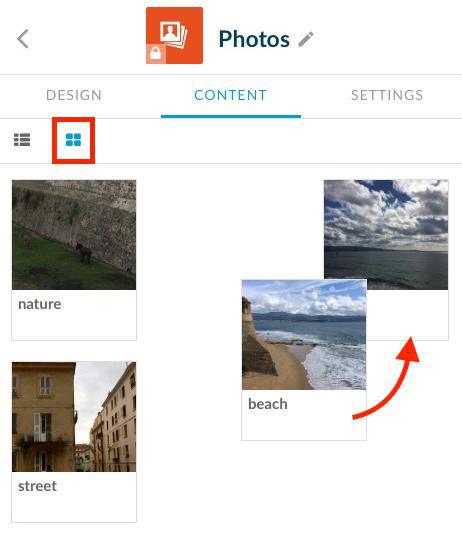 5. Settings tab
The Settings tab allows you to:

change the content source of the section; 
You can choose between Internal Comments and Disqus Comments. For the internal comment feature only, you can also select the sorting from newest to oldest, or from oldest to newest.

change publication status; 
You can also hide the section and make it invisible to your users.  

customize the URL of the section; 
You can set your unique URL. Example: https://Myapp.apollochurchapps.com/myURL.