1. Why a limit?
For technical reason, we limit the number of sections to 60 in your back office.
This limitation was set to ensure the efficiency of the app to the final user.

Each section uses their own design unit, too much sections can increase the application's weight. This can slow down the app and could degrade the user experience.

Also, if the binary of your application (ipa or apk) weighs more than 100Mo, users will only be able to download the application on wifi.
2. Limit the use of the "about" section
To not be bothered by the limitation and to produce an app with the best user experience, you must optimize your conception.

For that we advise you to limit the use of the "about" sections.
The use of "menu" section and many "about" sections unnecessarily increase the weight of your application.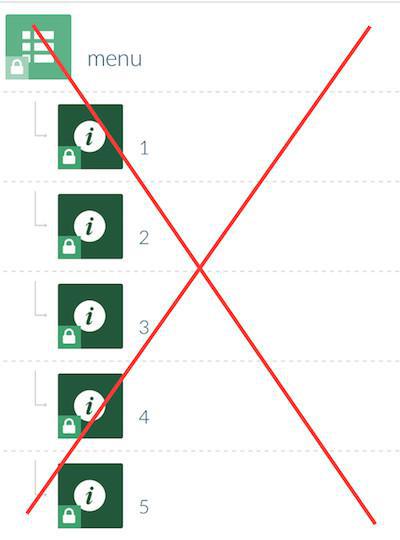 It's better to use mCMS article section, who already have multilevel navigation.
These sections allow you to create an articles list, instead of create a section "About" for each new articles.  
3. Create filters content rather than sections "Menu"
Rather than using a "menu" with several sections, you can filter your categories directly in your section with the settings Tab (if the type of section allows it)

It is possible to create up to 15 categories by sections.