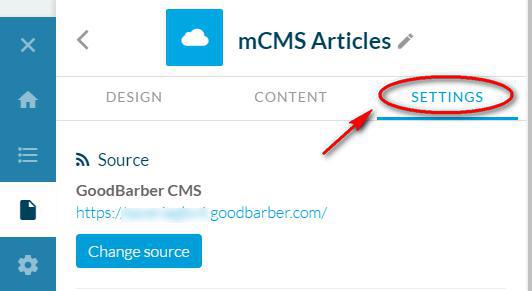 1. Create categories
To add a category, enter its name in the field, then click on the "+" sign.  
Choose how you wish to categorize your items out in the drop down menu.
You can also hide one of the categories by clicking on the button On/Off.
Simply drag and drop your categories to change their order.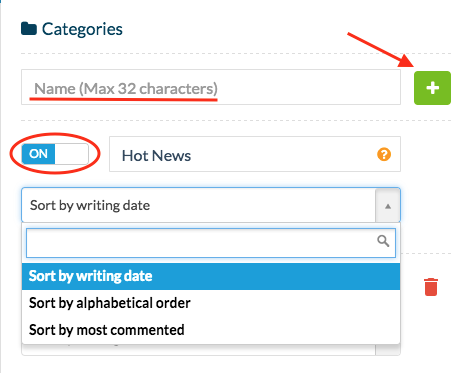 Good to know:

The first category includes all the contents of the section. It can be hidden with the On/Off button, but not moved or deleted.
The content of the first category can be sorted by date, alphabetically, or by most commented contents, NOT by position.

If you would like to classify your articles by position, you need to create a second category.
If you only need one category in your section, but want to sort the contents by position, create a second category and choose to hide the first category. Don't forget to place your contents in the visible category before you do this!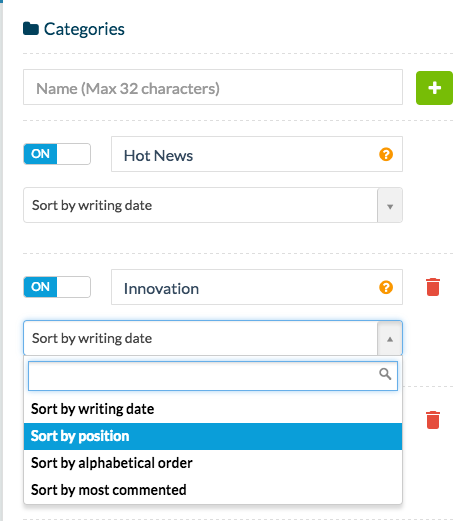 Once your categories are created, you can find them in a dropdown list under the Content menu of the section.
In this menu you will find the list of your items. It is possible to display only the items of a given section. To do so, choose the section in the dropdown menu.  
From the Content menu you will also be able to change the publication status or delete them (by clicking on the current publication status), drag and drop the items to change their order, etc.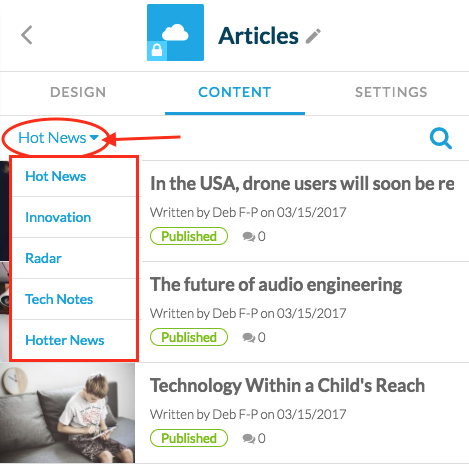 To decide in which category to place an article, click on the chosen article in the Content menu, and chose in which category it will appear.
You can check more than one box, so the same article will appear in several categories. 
At the bottom of Settings menu, you can choose the publication status of the whole section (On = the section is visible; Off = the section is invisible).
You can also activate the internal comment system, and filter the comments by date (oldest to newest, or newest to oldest comments), or use the external comment service Disqus comments.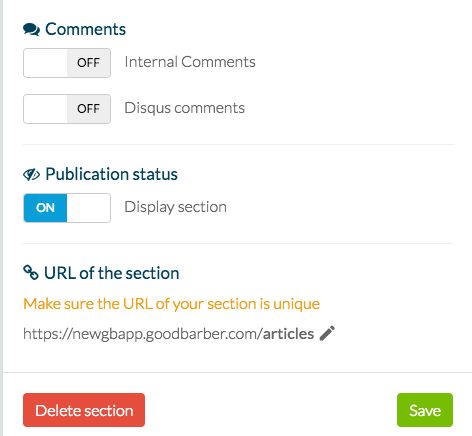 You also have the possibility to customize the url of the section by changing its end.  
In the example, we changed "article" by "news".

Finally, whatever you edit in the Settings tab, do not forget to save your modifications by clicking the Save button.