This add-on is free for all plans.
Basically, it enables you to manage and edit all of the content created from your app in a unified interface.
1. Activate your Add-on

Add your Add-on from the menu Add-ons > Catalogue (see this Online Help)
2. "Content" menu in your back office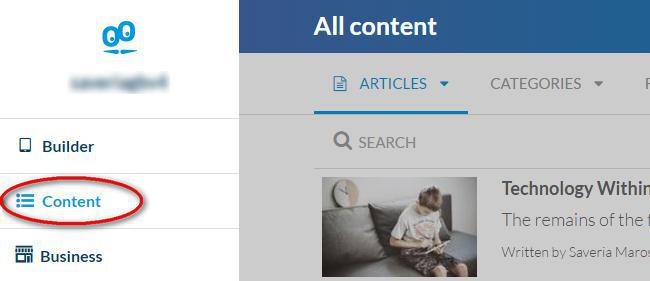 That menu Content is specifically designed for managing all types of content that you can add in your app.
3. Select your content
You will find here all your content created via your mCMS sections.

The search engine allows you to combine several criteria to quickly find content that you wish to edit. Use the batch processing function to instantly perform maintenance activities on a set of content.

Type of content: you can choose if you want to display your article, video, photo, sound, map or calendar content.
Categories: you can select here the categories of the sections involved.
Filters: display content depending on their status, author.
The search bar allows to search text in the titles of your content.
4. Edit your content

Select your content by ticking the box in the right column (you can select more than one item).
Move this content to sections of the same type and/or change their status by using the drop down menus.

Click the title in the list to edit its content directly from its edition form.