1. mCMS Sections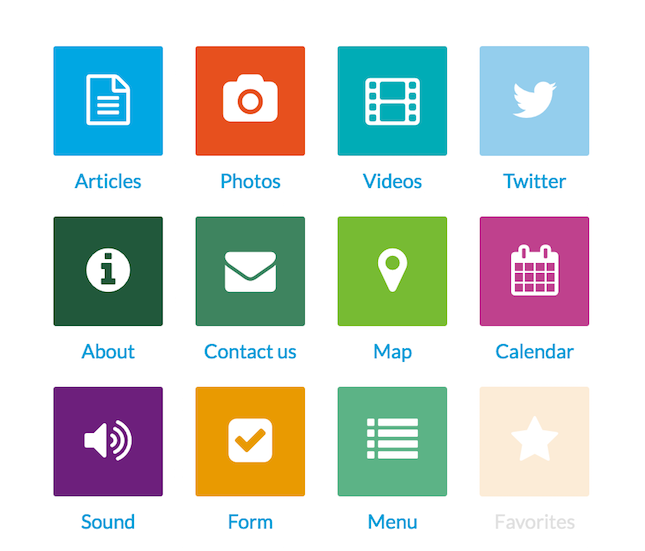 mCMS sections allow you to create and manage your content directly from your back office, without having to use an external source.

Apollo Apps offers an mCMS alternative for the main content types of your app.  

- Photos
- Videos
- Sound
- Map
- Events  

To add an mCMS section, go to the menu Builder > Sections > Add a section. Then select the section of your choice, give it a title, and then select "CMS" as the content source.  

Except for the mCMS Photo section, the mCMS sections allow you to filter your content by categories, activate comments, etc... from the settings of the section. 
2. The sections similar to mCMS
About, Submit, and Form sections are not classified in the mCMS sections. 
However, they are similar to them in many ways.
Like mCMS Sections, they allow to manage content directly from the backend.