1. Add an mCMS Sound section
In the menu Builder > Sections, click the green + Button and select Sound section.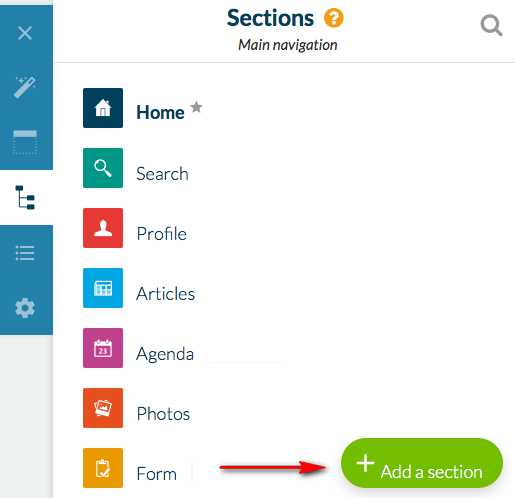 2. Upload sound
Give a title to your section. Make sure "CMS" is selected as the content source, and click Add.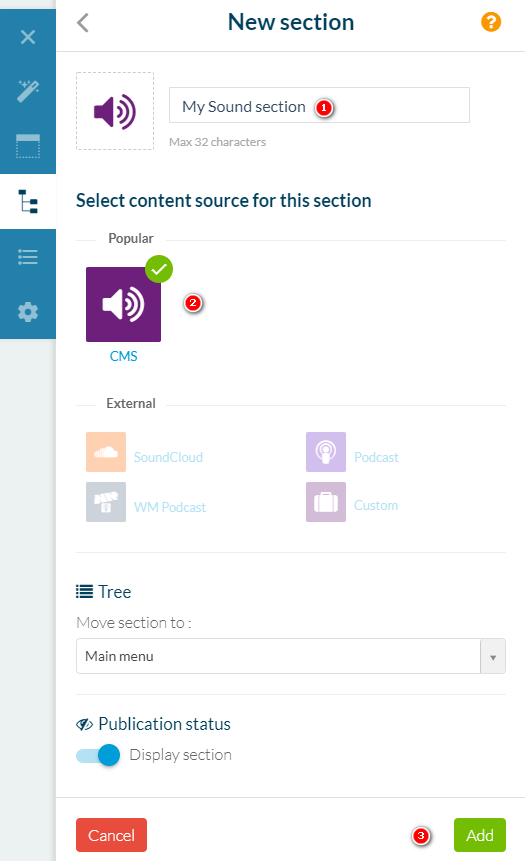 Now you can upload your first audio. First click the green + button.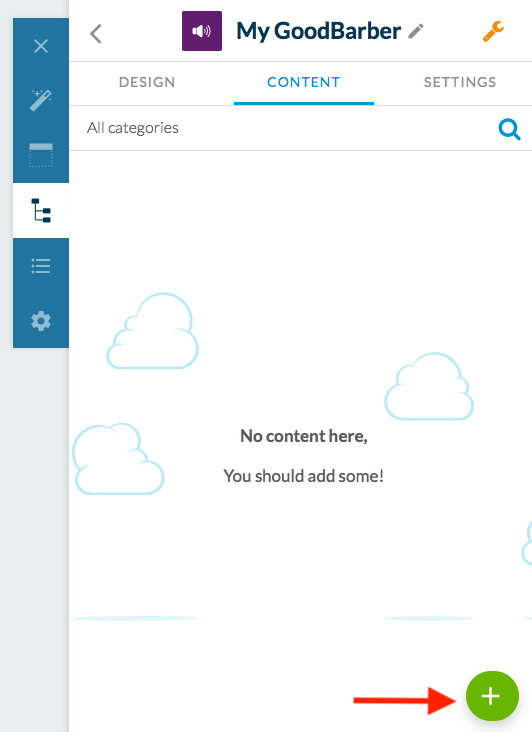 Then either drag and drop your file or uplaod it from your computer.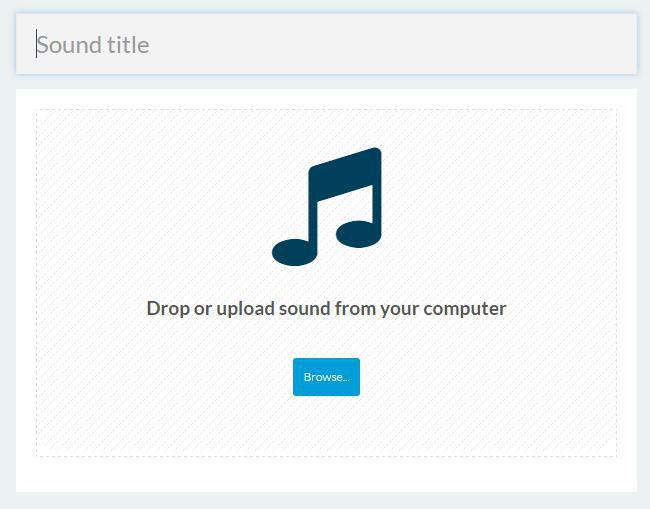 3. Illustrate with an image
Once the file has been uploaded, you can choose to enhance it with a photo from your computer (Browse...) or choose an image from the Unsplash gallery (Library).  

The selected image will also be the thumbnail for this item in your application.
4. Description and metadata
In the main column of your back office, write the description of your audio file.

You have the same text options here as in the mCMS Articles section (see the corresponding Online Help)  

In the right column of your back office, the Info tab allows you to configure in which category the audio it appears, the author, the date, the highlight, and the commercial link for iOS and Android.

You can also choose which section(s) will display the sound to be displayed in (the sections can be configured in the Settings of the section).

The Social tab allows you to activate or deactivate comments.
Once you are done editing your Sound section, at the bottom you can choose the publication status of your sound:
Publish your video immediately - the content will immediately be published in your application.
Save as draft -  the content will be saved but not be published in your application.
Pending -  the content is waiting to be published in your application.