The Audio Playback is an option made to keep your audio content from a Sound or Live section playing in background mode.  
This means that even after the user has left your app by pressing the Back button or the Start button on their device, your app can continue to play audio.  

You can enable or disable the background audio mode in your app options (Settings > App Options > General Settings > Audio playback).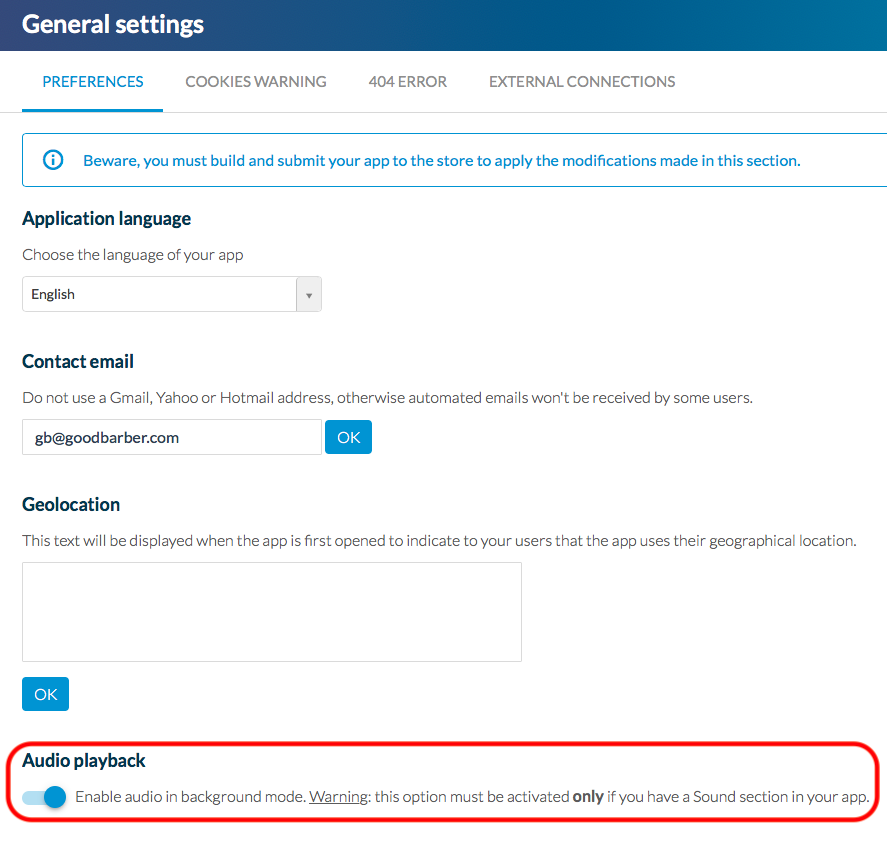 Like all the features of the Options menu, when you enable or disable the Audio Playback, you must rebuild your app and update it on your device to be able to see the modification.  

If your application is published on the stores, you will therefore have to submit an update to apply this change.  
For this reason, this modification is displayed in grey in your Publish menu, to notify you that it requires a resubmission.  
 

1. Warning
The Audio Playback is only for Sound or Live sections.  
The background audio mode doesn't work with any other sections.  

If your app DOESN'T HAVE any Sound or Live sections, the Audio Playback should be OFF (grey button).  

This is very important: enabling the background audio mode without a Sound or Live section in your app is a rejection motive for Apple. Double check this option before submitting your app to Apple's App Store.