1. Activating the Live+ Add-on
Activate the Live+ add-on from the left menu Add-ons > Catalogue > Live Services.

You have the possibility to buy the add-on right away, or test the option for free, which we strongly recommend before you buy it.

When you buy the option, one Live+ section will be automatically added to your sections list, so you can set it.  
If you don't want to set it right away, you will be able to add the section from the regular section menu, and then set it.

If you want to add multiple Live+ sections, you will have to come back to the add-on store and buy the add-on again.

2. Settings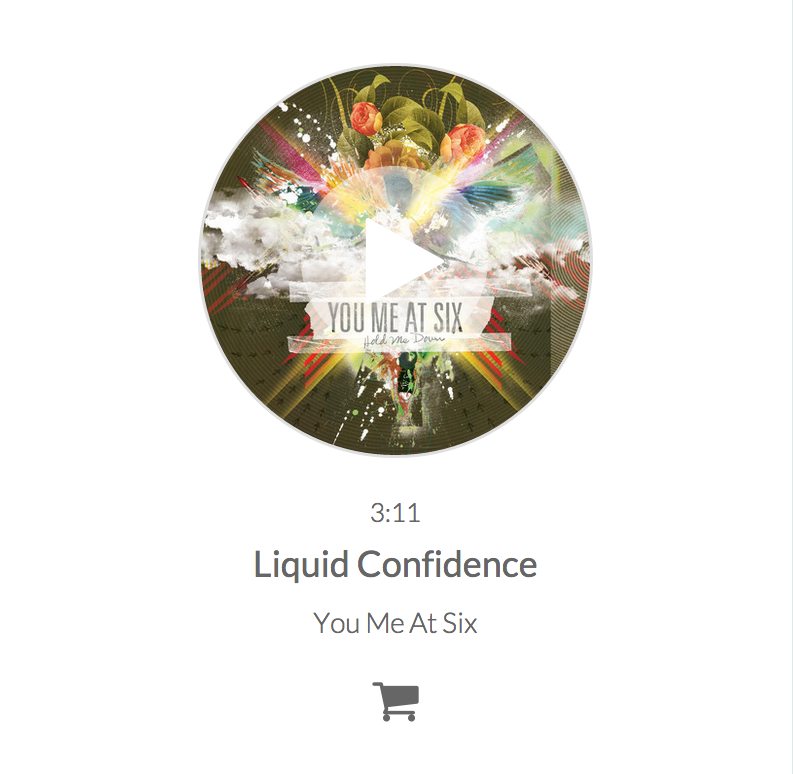 Just like the Live Audio section, the Live + section is a direct audio stream, however it allows you to display additional information during audio playback.

To do so, the audio stream must contain meta-data conforming to the IceCast standards.

During Playback, the following information will be displayed, if provided by the meta-data in your stream: The name of the track, the artist's name, the cover image, and a link to purchase the track in iTunes.
3. Scheduling
To schedule your stream, go to the Settings Tab, activate the Scheduling button, and enter the time when you want to go on air.
You can repeat this time, depending on how often you want to go on air.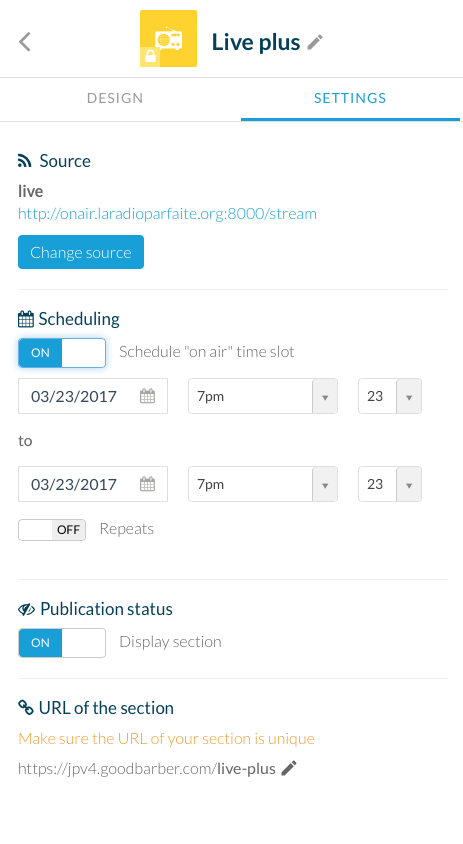 This section is optional for an extra cost, which you can try for free during the trial period of your app.