You can use your Google Analytics account to view the usage statistics for your application.
 
Go to your Google Analytics account, to the Management menu, click on "New Account." then on the Application button.

Fill in the name of your application and time zone, then click on the blue button "Get a monitoring code"
Once the account is created, you need to get the monitoring code (in the form of "UA-XXXXXXXX-X").
Then, activate the add-on "External Statistics" from the menu Add-ons > Catalogue > Monetization (see the Add-ons store Online Help), and enter your Web Property ID in the section Statistics > External Tools > Google Analytics in your back office.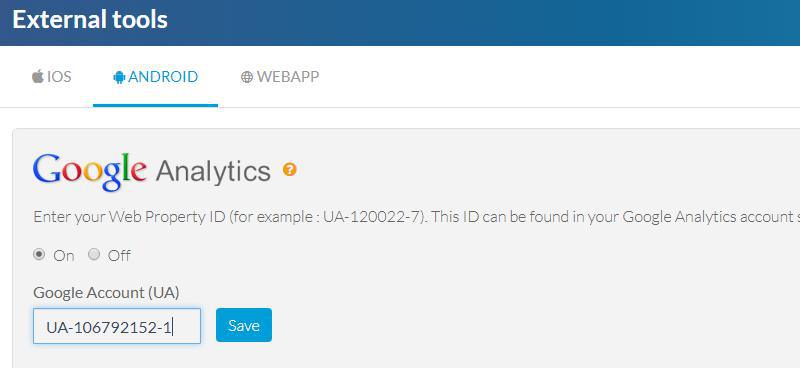 Remember to update your application in the menu Publish > Update > Changelog > Settings in order for the configuration to be implemented in the native apps (iOS and Android) and web app.