Apollo Apps allows you to see the statistics of the use of your app.
This data will allow you to better understand the behavior of your users, and they will give you information on the quantity and type of traffic on your application.
1. Traffic
Audience > Statistics > Traffic

Launches and page views
Every time a user launches your application his action is recorded, as well as the number of pages that the user opens. These statistics can be consulted for a given amount of time, in total or for a given type of device.

Launches: The total number of launches during a given period of time.

unique sessions: A unique session is logged for all launches by the same user within 24 hours during a given period of time.

For example, if a user launches your application twice a day during a period of time of 7 days, it will count as 14 launches and 7 single launches during the period of time.

Downloads
The number of downloads stands for the actual number of people who have installed your application and launched it at least once. Just like the number of launches and page views, this statistic can be consulted either in total or for a certain period.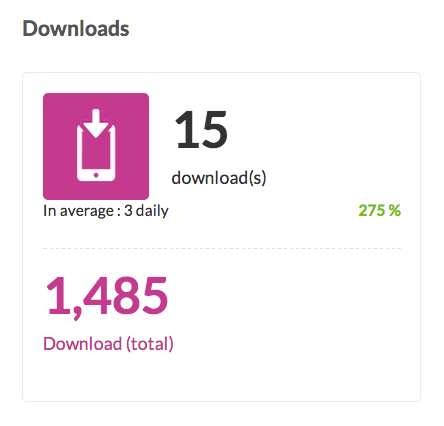 Visit Duration
For each visit duration of your application, the number of connections is logged.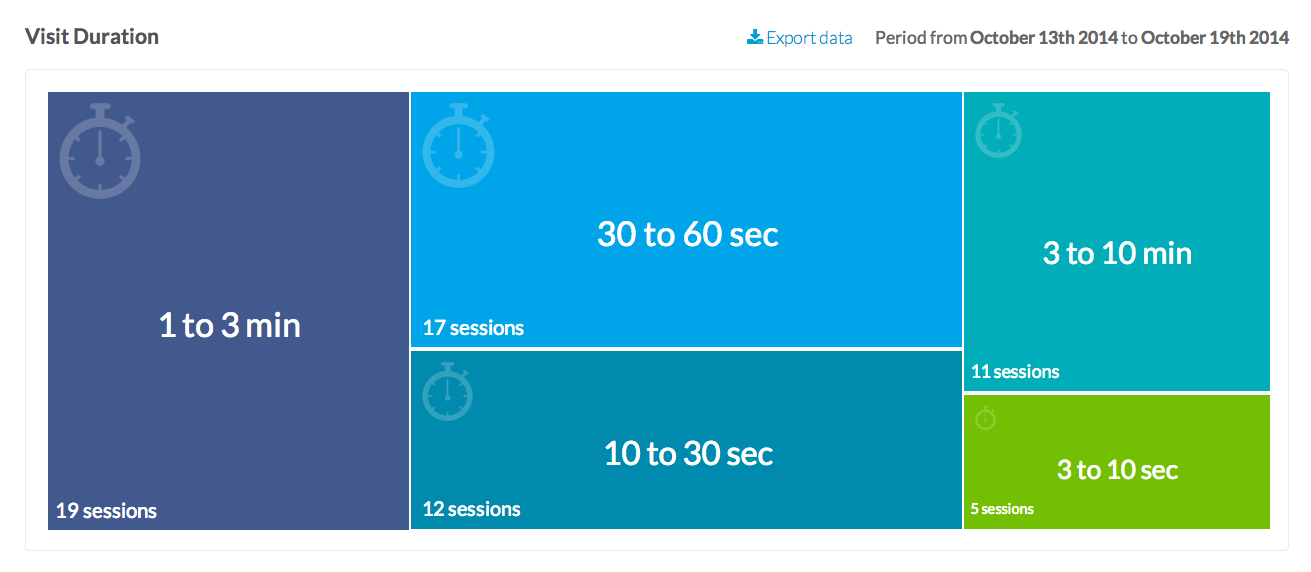 Top days
This statistic totals the number of page views for each day of the week, and allows you to determine whether activity on your app is particularly frequent on certain days of the week.

Please note: This statistic is only available as a total statistic, it can't be further broken down.

Audience > Statistics > Technical

Platforms & OS Versions

Every time your Apollo Apps app is opened, Apollo Apps recognizes the device and the operating system used. The percentage of each category is calculated automatically.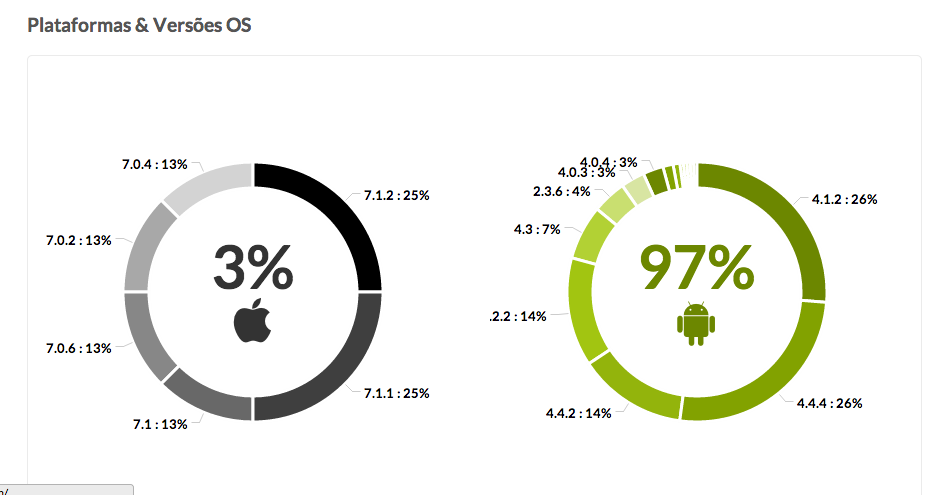 Top Devices
The percentages of the different types of devices used to open your app are categorized by their frequency.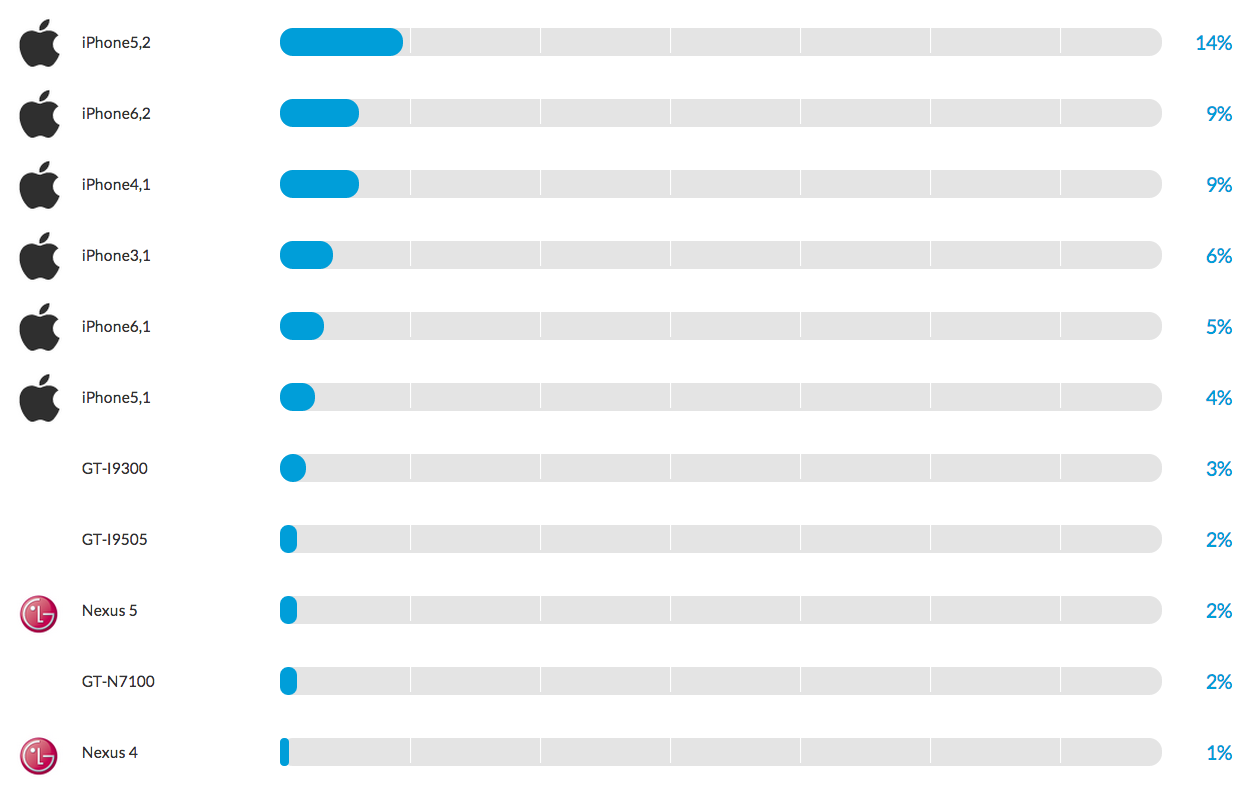 2. Social
Audience > Statistics > Social

Location
Here, you can see the app installs classified by countries, towns, and the language of the user's device.
The installs show on the map by density of users.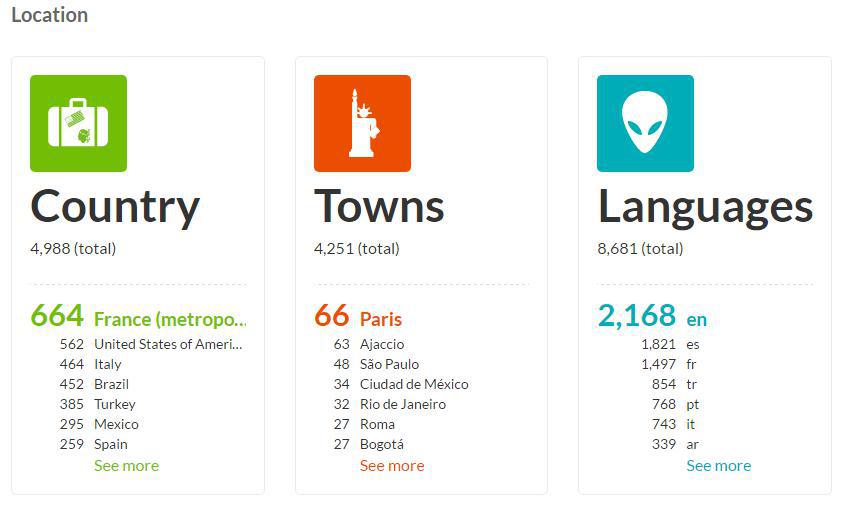 Age and gender
This data is retrieved by way of social networks (Facebook mostly), whenever users share content or log in with their profile.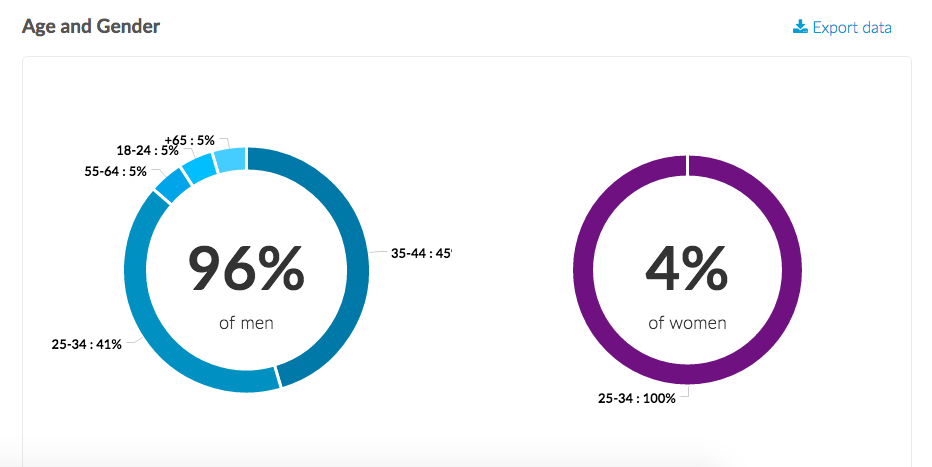 Please note:
The distribution of your app is managed by the App Store (Apple) and Google Play, not through Apollo Apps. As a result, and since the distribution doesn't originate from Apollo Apps, we cannot keep track of the number of times your app is installed or deleted on an iOS or Android device. The statistics provided in your Apollo Apps back office are provided for information purposes only. They have no contractual value. They only aim at providing the general trend regarding your user base.