In order to save you some time during the submission process of your applications to the stores, Apollo Apps produces screenshots of your app once its built is complete.

It is a practical solution but it has its limitations: 
the screenshots are random, and might not capture the best looking sections of your app 
- it takes a while for the screenshots to be ready and available, and you don't feel like waiting.

To bypass these drawbacks, here's how to quickly and manually generate your own screenshots of your app in order to finalize your submission to the stores.
1. Prerequisite: activate the web app version of your app and download Firefox
The trick consists of using the advanced features of the Firefox browser and the web app version of your app.

Here's 2 prerequisites before going any further:
- Having Firefox on your computer. If you don't have it, download Firefox.
- Activate the web app of your app. If it isn't live, please activate it, at least temporarily, so that you can get the screenshots. Follow this online help to activate the web app.
2. Display the web app in Firefox responsive view
Display the web app in Firefox. Afterwards, activate the responsive view for your browser.

To do so, in Firefox, go to the menu Tools > Web Developer > Responsive Design View.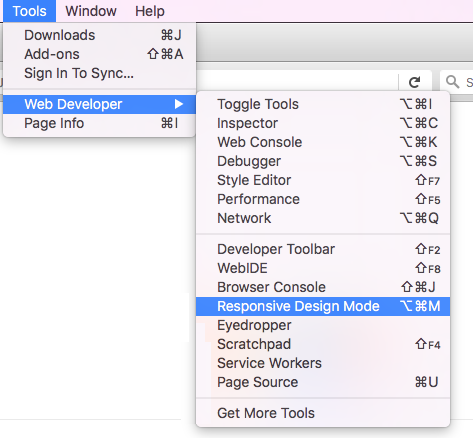 Enter the size of the screenshots you want to create:

Google Play - Smartphone - 1080 x 1920
App Store - iPhone - 1242 x 2208  
App Store - iPad - 2048 x 2732  
Note : If you want landscape screenshots for iPad, just switch to landscape mode.  

Make your screenshot by clicking on the "Camera" icon in the toolbar of the responsive view.
Browse the app in responsive mode to take more screenshots for each format. We recommend 5 screenshots per format to display on the stores.  

You can now use these screenshots for the submission of the app to the stores.
Of course, only make the screenshots you will need. Don't waste your time making screenshots for the App Store if you only wish to publish your app on Google Play. If you only publish an iPhone app, there's also no need to make iPad screenshots.