Before beginning the update of your app on Google Play, please read this online help to verify that it is really necessary to send a new version of you app to Google Play (certain modifications can just be updated from your back office).
If it is indeed necessary, read on!
1. Get the new APK file and screenshots
In the menu Publish > Publication > Android in your Apollo Apps back office, build the application and validate it for submission, until the point where you can get your new APK file and the new screenshots.  
Download everything onto your computer and then click on the "Next step" button.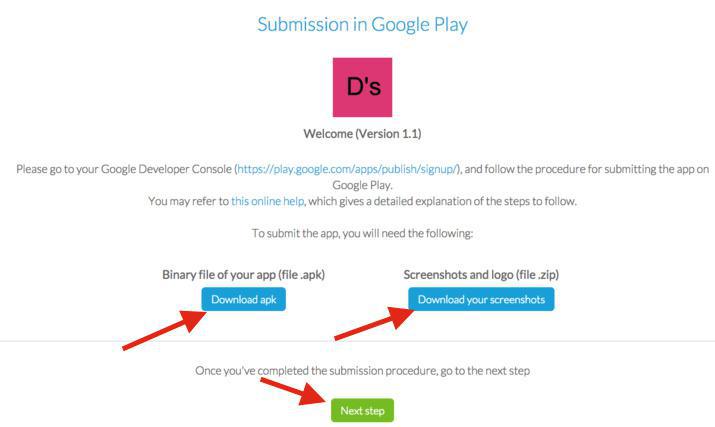 2. Log in to your Google Play account
Log in here: https://play.google.com/apps/publish.
Select the application you would like to update and go to the "APK" menu. 
3. Send the new APK
Click "Import a new APK file in production version".
Then select the APK downloaded onto your computer, and import it to Google Play.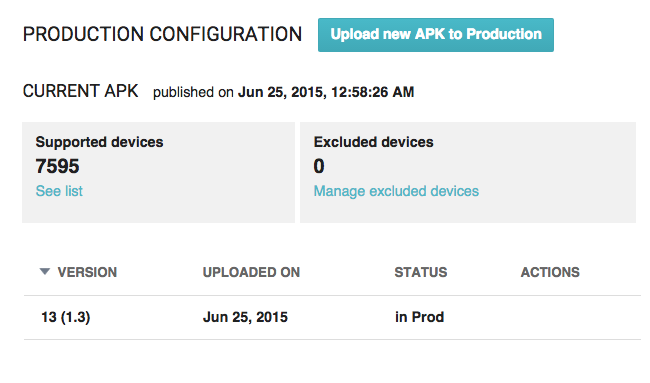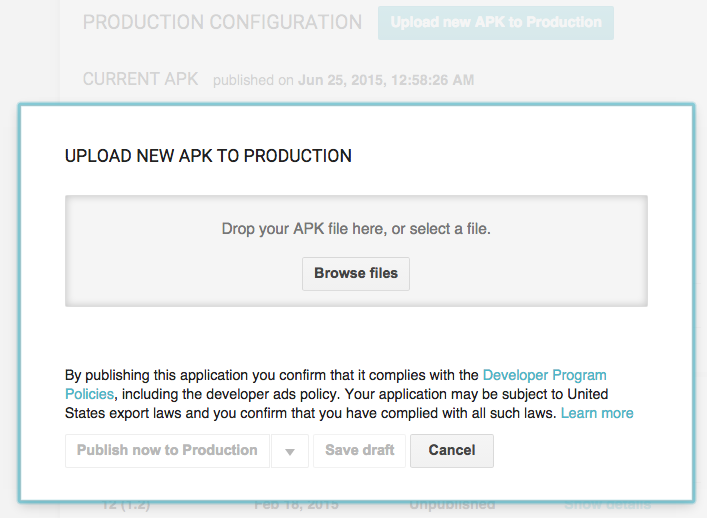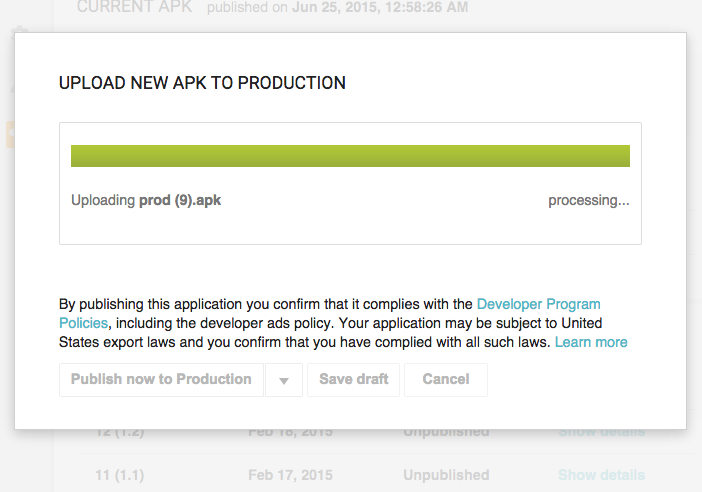 4. What's new about this version?
Once the new version of your application is displayed, fill in the new aspects of this version (example: bug fix, new design, etc), then click Publish now to Production. 
In the "APK" menu, the new version will now appear as "in production".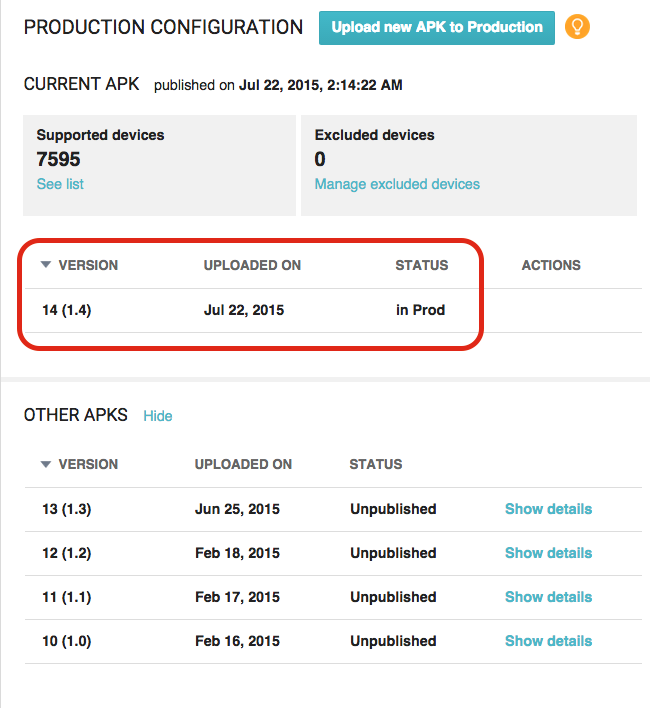 5. If necessary, verify and update the Google Play store file
If you'd like, modify the name, description, screenshots, etc. in the "Google Play Store File" menu.

You should also take the chance to add a Privacy Policy to your store listing and to your app, if you haven't done it yet. To do this you should follow the steps on this page.

Once these modifications have been made, a message with a yellow banner at the top of your screen will inform you that the application is presently published, but the update can still take several hours before being available on Google Play.