Apollo Apps offers a number of excellent tools to help you promote your application and increase the number of downloads in the stores.

When your app is published in the stores, you can use five different tools that will allow you to share the app on social networks, show widgets, buttons, or a QR code on your website.

They are accessible from the menu Audience > Promote.

Note: These tools will be active after the app is on the stores and marked as Published in the backend (you can verify if they are in the menu Publish > Update > Versions).  

The URL of your app in the stores should also be registered in the menu Publish > Administration > URL in the stores.
 
1. Widget
Apollo Apps offers a widget that you can insert on your homepage. This widget will show a screenshot of your app and uses the buttons offered by the stores to link to the respective pages for download.
You can choose their appearance and options; it's enough to copy/paste the code into your web site.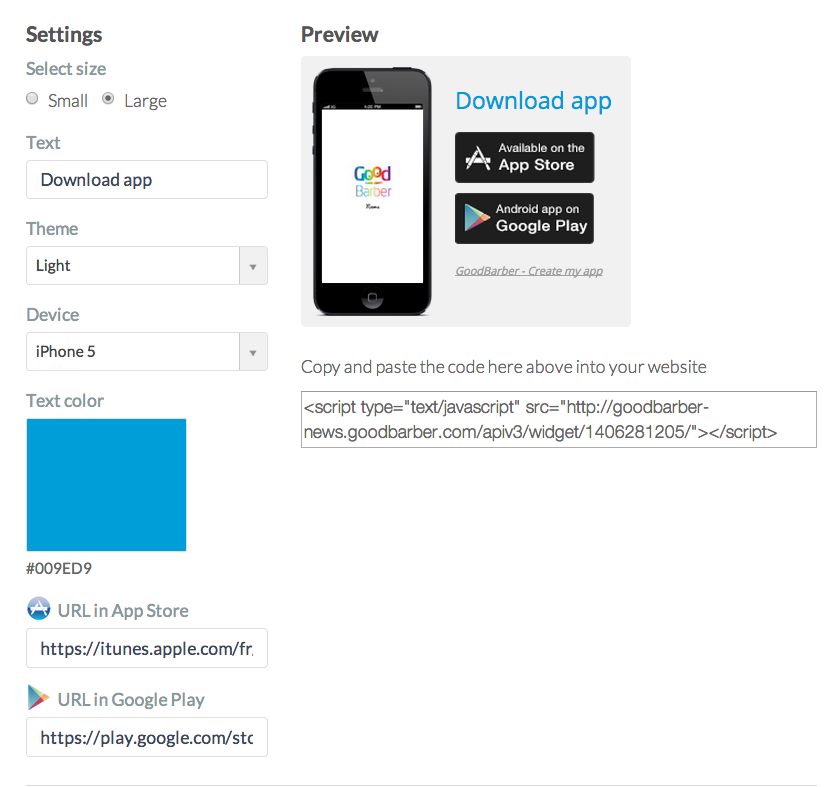 2. Buttons
The buttons are an excellent way of promoting your app.
On your website, your readers will be directed to the download pages.
Just like for the widget, simply copy/paste the code into your site once you've configured the buttons.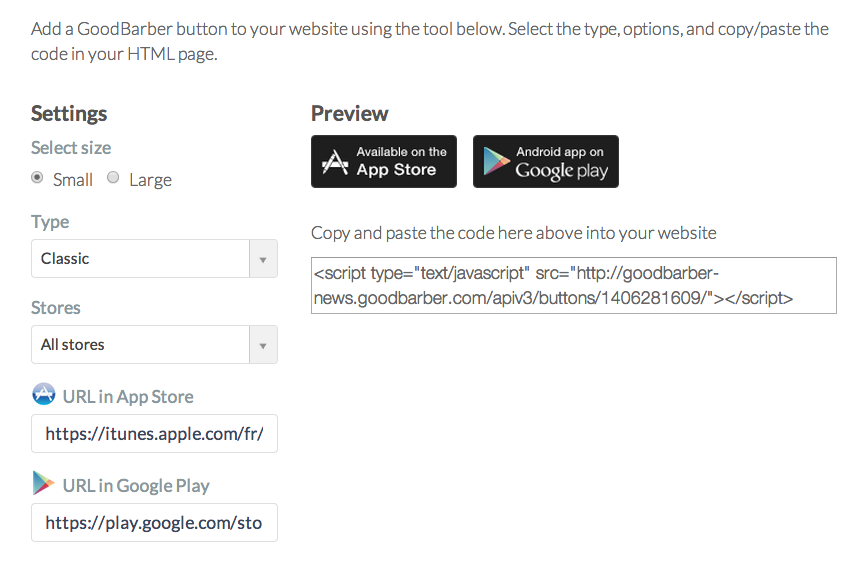 3. Share
Share your application on social networks. Your friends and followers will receive a link to download your app. To do so, select the platform and click on Share for the social network(s) you wish to share your app on.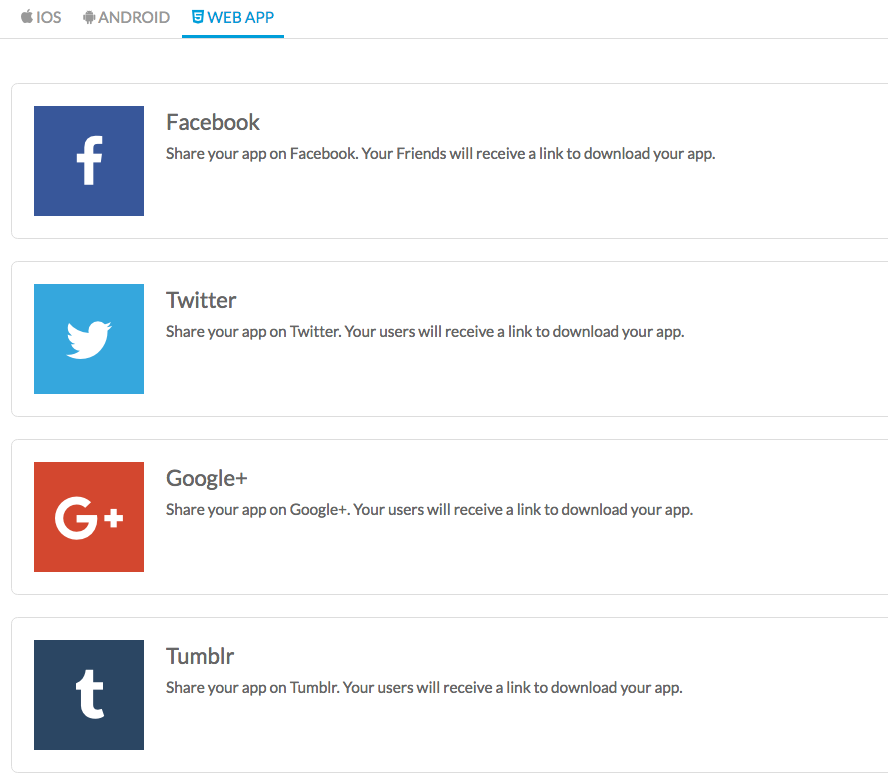 4. QR Code
Make downloading easy with the QR Code.
The user will scan this image with their device and be redirected to the store to download your app.
You may choose to integrate the QR Code specific to a platform, or a universal QR code that will automatically direct the user to the right store according to what operating system they use.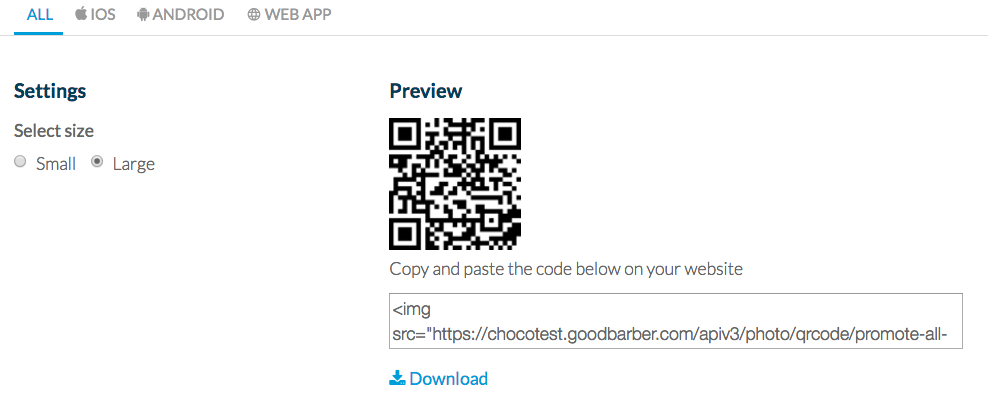 5. Popup rating
By activating the popup rating, you allow your users to comment on and rate your app in the stores.
The popup also allows users to send you feedback on your app by mail.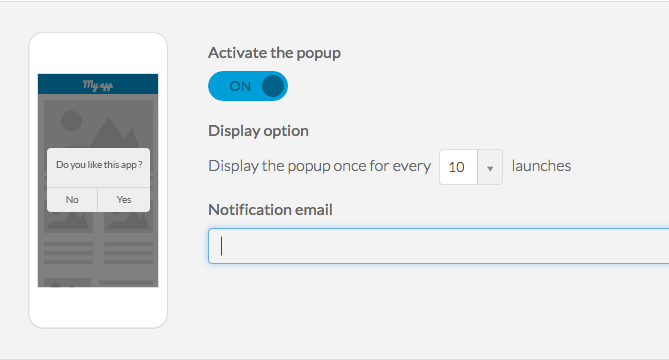 6. Smart App Banner
The Smart App Banner is a clickable banner that will be automatically displayed when your website is opened from a mobile device, and will suggest downloading your app directly from the store.

To add this to your site, you simply need to copy/paste this code into the tag of your site <head>...</head>.
 <meta name="apple-itunes-app" content="app-id=myAppStoreID, affiliate-data=myAffiliateData, app-argument=myURL">
Remember to replace myAppStoreID with the ID of your app in the App Store.