If you would like your users to be able to share content from a section of your application, make sure you have first activated the share icon in the corresponding section.  

To do this, edit the detail template of your section (in our example, the Article section) and verify that the share icon is activated in the Toolbar menu.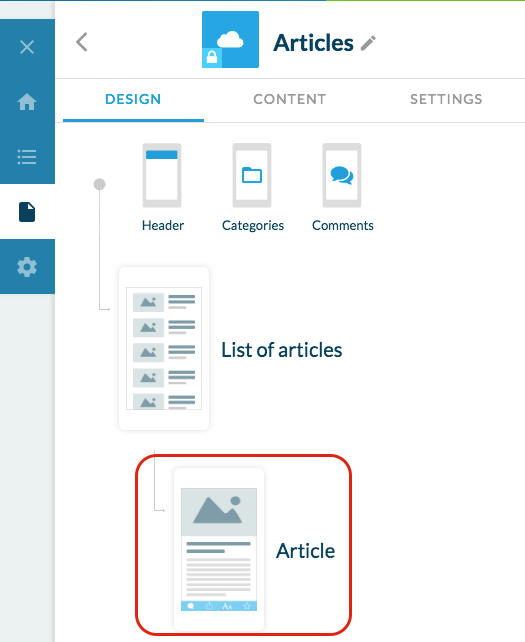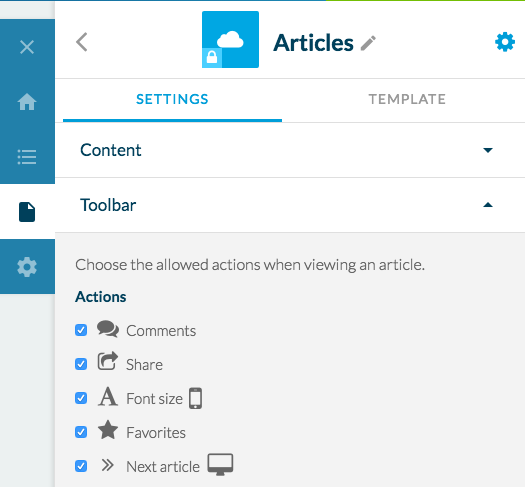 Remember to update this modification in the menu Publish > Changelog > Update so it is visible in the native application (iOS and Android) and the Web App. 
2. Native sharing from the application
From the application, when you click on the share icon in a given article, you can share the link to the content for each of the social apps installed on your phone (Facebook, Twitter, Whatsapp, SMS, etc.).

The list of applications available for sharing will be immediately visible, you will just have to choose where you want sharing to be possible.

In order for sharing to be possible, you must already be connected to your social applications.

For example, to share content on Facebook from the application:
-The Facebook application must be installed on the phone
-You must already be connected to the Facebook application (and for iOS, in the phone settings).