You can give your users the opportunity to comment your content on some sections of your application: Articles, Photos, Audio, Video, Favorites.

To enable comments, go in your back office, click the "Sections" tab.
To your right, you will find the list of all your sections.

Here is an example for a section Article:
Click the section, in which you wish to enable the Comments then on Settings to enable/disable Internal Comments (or Disqus comments) and click on Save button.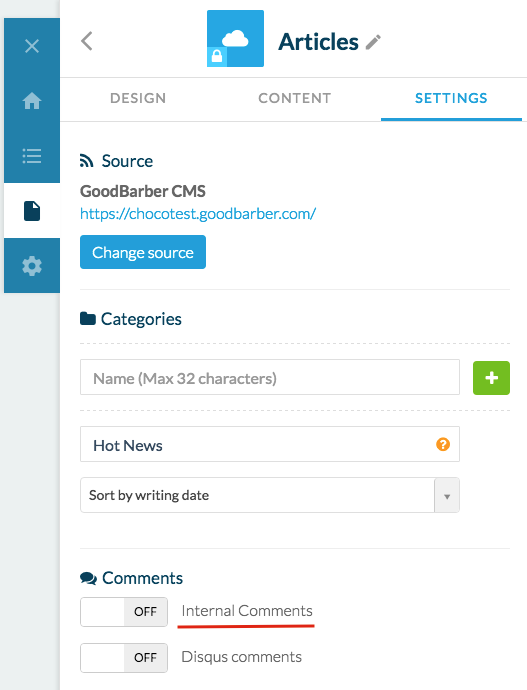 To edit the layout of the Comments, you have to go to the Design tab of the section and click the related icon.
You can edit there the colours, fonts and other options.
 

To enable the comments icon on your section, go to the menu Design > Article > Settings > Toolbar.
Check the box comments in the actions.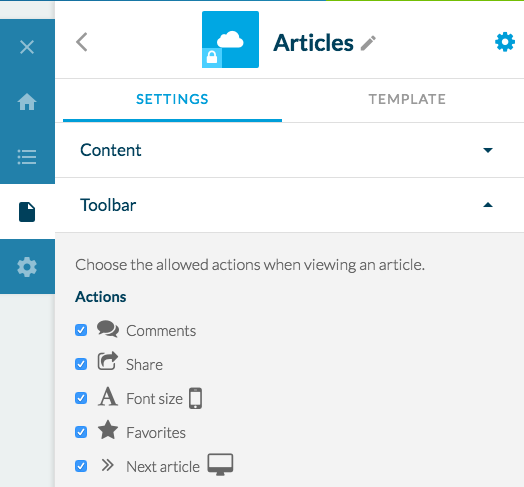 Once enabled in your sections, don't forget to update your app.
The button comments will then be displayed in the list of actions available.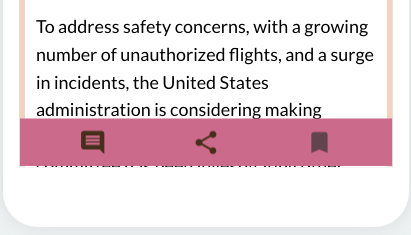 To delete, publish or moderate your comments, you can find a list of all the comments in the Users menu > Comments > List.
Click the current status to change it to Publish, Pending or Moderated.
 


In the upper right screen you can filter comments by section, or you can choose to display the comments from all sections.


Next to the list tab, you can find the Settings tab that allows you to add an e-mail where to receive comments notifications, or automatically, the app will use the email address you provided for its generation.
 


You can decide whether the publication of comments will take place immediately or choose the pending option, so you can check comments before they are published, and you can also enable the Moderation feature.
 


Do not forget to click the Save button and then to update the changes in your back office Publish > Changelog > Update.

Warning: 
Sections using a RSS feed, Youtube, Facebook photo or Flickr source can't have the comments activated even if the box is ticked, uncheck the box in your back office so your users don't get confused. 
- Wordpress.com and 500px sources allow only to read existing comments, not to post new comments from your app.