The home represents the center of your application, and is made up of widgets that reflect the content of your sections. You can arrange them as you'd like, moving or deleting widgets.

By default, your application is pre-filled with widgets.  
These widgets can be of 2 types:
Content: your content sections
Links: an element of navigation that points to any internal or external page.

Important: In order to be able to add content widgets on your home page, you need to make sure, that you have created the sections you wish to display in your widget first. The widget list depends on the sections published in your app.
1. The list of widgets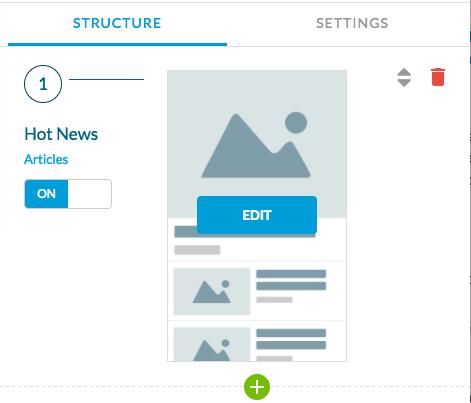 - The green "+" allows you to add a widget between 2 widgets,
- The red trash can on the right allows you to delete a widget,  
- The up/down arrows allow you to move widgets by dragging and dropping,
- The number in the circle on the left indicates its position in the home screen,
- You can easily name your widget to make it easier to find if you have many,  
- The ON / OFF button on the left allows you to deactivate the display of the widget without having to delete it,
- The "Edit" button allows access to settings such as the fonts, colors, layout, or source of the widget.
2. Add a widget
When you add a widget, you can create a Content or Link widget corresponding to one of your sections. We call this either Dynamic for content, or Static for links. The latter allows you to insert a widget into your home screen that allows for navigation towards any page in your application.

Good to know: link widgets have very different templates. The "List" widgets offer customizable icons linked to each link, the "Banner" widgets offer slideshows or carrousels, and the "Remote" widgets offer a grid.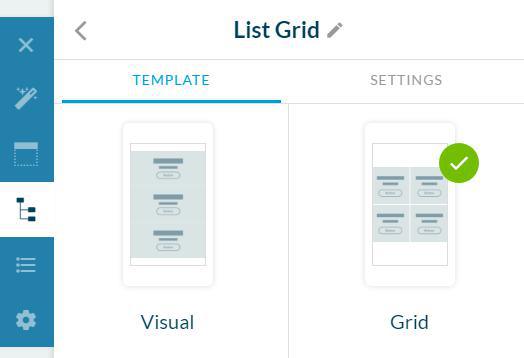 3. Modify or configure a widget
Click on Edit to configure your widget. You will have 3 tabs:
- Settings: Display or don't display the header of the widget, set up the background colors of the cells, borders, and the fonts in each element of the widget. There are also sorting and date display options in the "content zone" options.  
- Template: Organized into 3 categories (List, Banner, & Highlight), you can choose the way the widget is presented.  
- Source: Modify the source of the widget.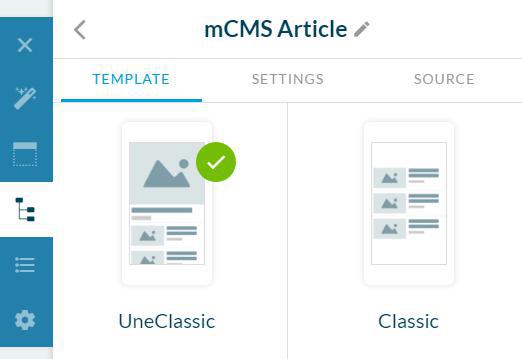 You can add up to 20 widgets in your home page.  

 https://youtu.be/wdblnJ-OpQ4