Sections are used to manage the content of your app. The sections can be set up from the builder, in the "Sections" menu.
1. Adding a section
Click the "Add New Sections" on the left menu to add a section to your app.

Choose the type of section you want amongst the following :
article,
photos,
videos,
twitter,
map,
calendar,
sound,
form,
menu,
favorites,
html,
submit,
settings,
QR code,
about,
contact us,
e-commerce
Good to know : 
You can add a maximum of 60 sections in your app 
- The following sections can only be added once in your app : Favorites, Submit, Settings
2. Manage the content and settings
Once you've chosen the type of section you want to add, you can add content to it.

For the majority of sections, you have 2 options : 
- create the content directly from your dashboard, using the content management system (CMS) 
- connect an external source and synchronize its content with Apollo (article, video, photo, sound, calendar) 

Each section can only have one content source.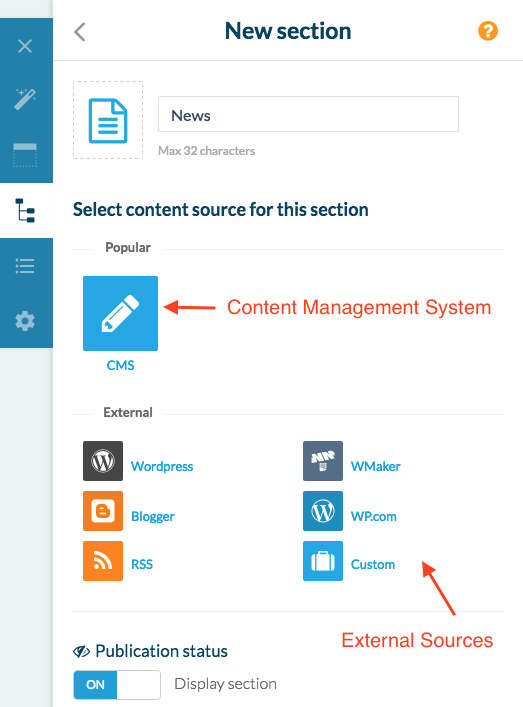 If you're using the CMS

The "Content" tab allows you to create content in the section.

Click the green "+" icon to create a new element.
Add a title to the element and fill it with content.
Save and publish your element.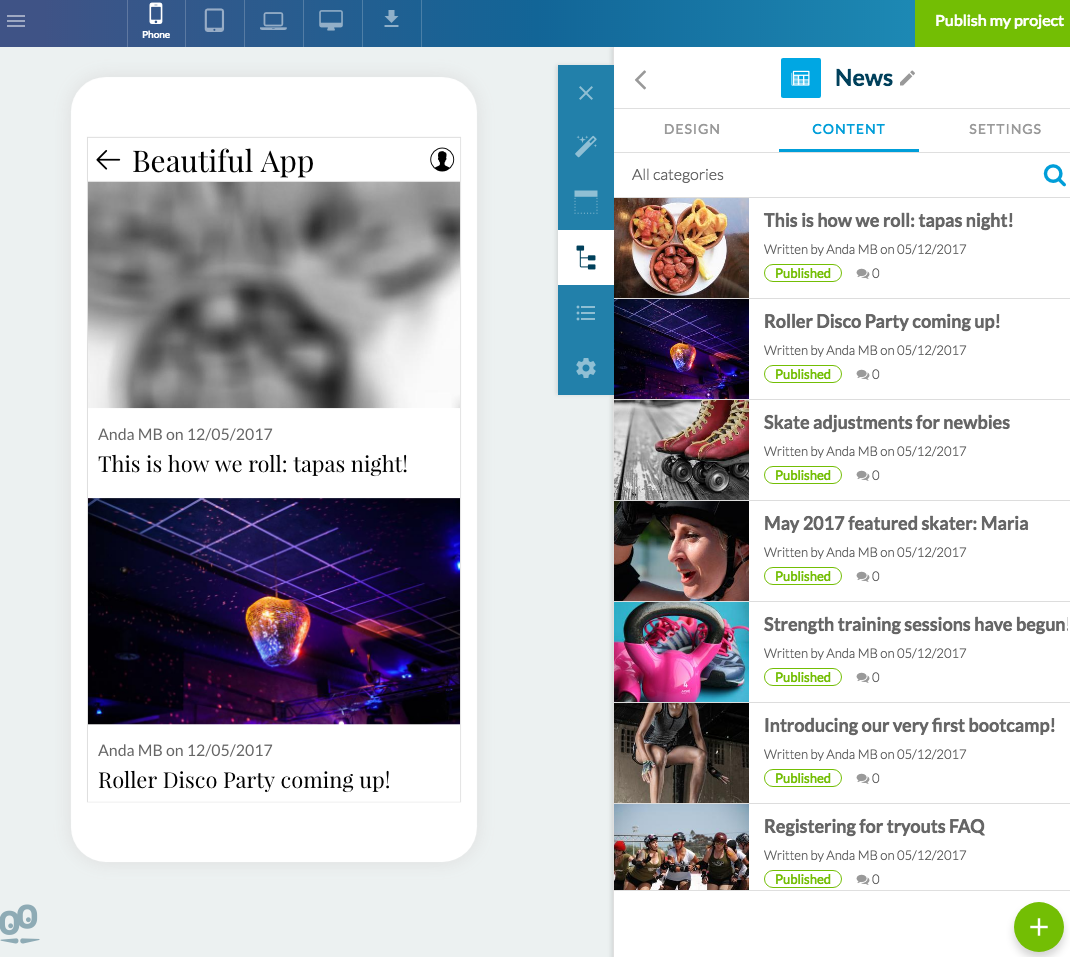 If you're using an external source

The "Settings" tab indicated the settings associated with the external source.
Depending on the source you choose, different options are available (adding filters, managing comments)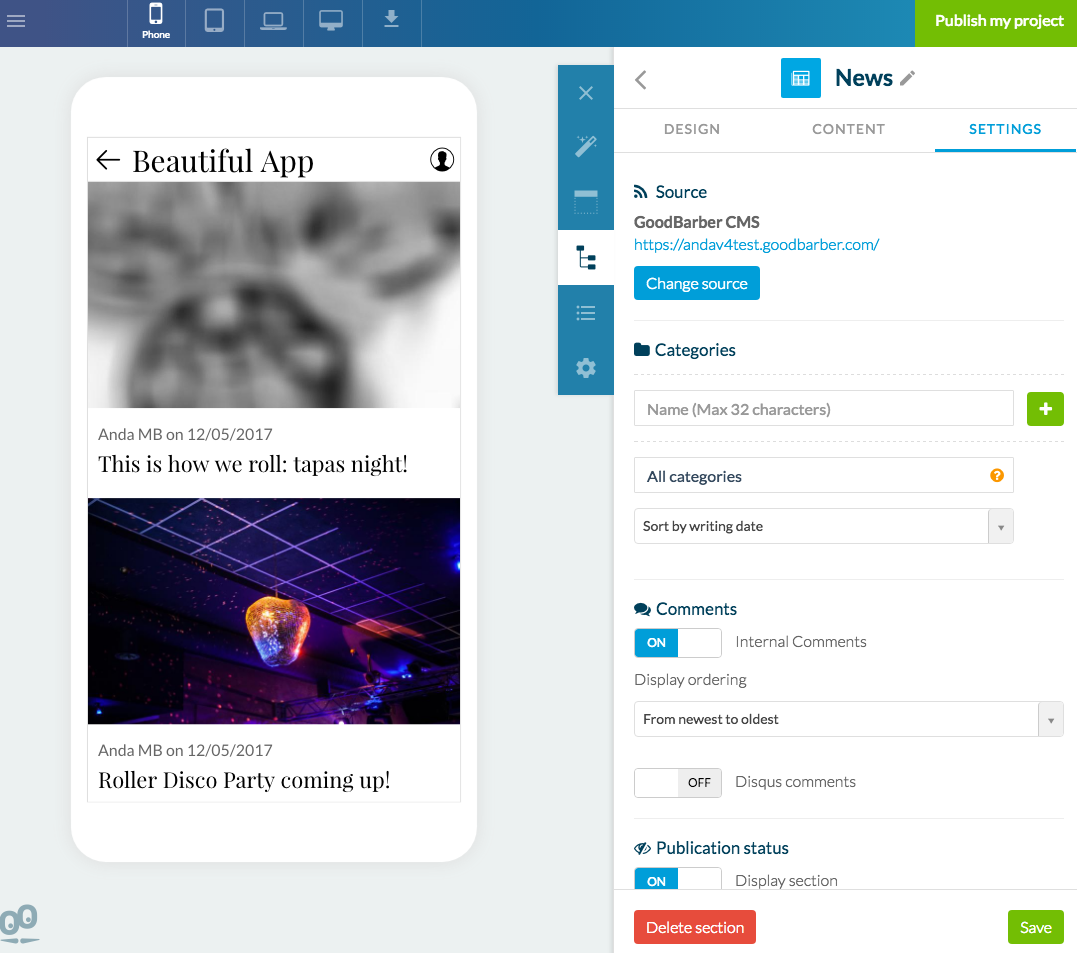 3. Setup the design
The "Design" tab allows you to setup the design of a section.

Most sections display 2 types of pages :
- the list of the items in the section
- the details about an item

For each type of page, it's possible to choose a display template.

Once the template is chosen, it can be set up (colors, fonts, meta-data associated with the content)

The header of the section can also be customized. If you customize the header of a section, this is what will be displayed in the place of the general header.