1. Fonts available in Apollo Apps
Design wise, it is possible to customize the fonts displayed in the app by choosing from the list of native fonts and Google fonts available.

Please note that not all design elements offer the possibility to customize the font, and that it is not possible to import your own font directly into the backend.

For example, in the Browsing mode, the possibility to customize your font depends on the template: 
TabBar: You can only customize the fonts for the "Other" menu (Browsing Mode > TabBar > Settings > "Other" menu) 
- Swipe, Little Swipe, Grid, Slate: You can customize the fonts in the Body (Browsing Mode > your Template > Settings > Body)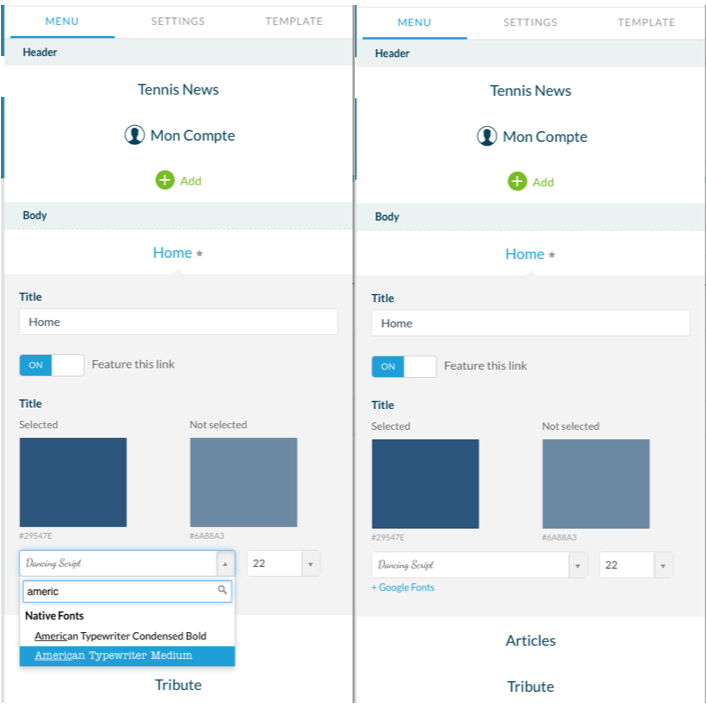 2. Customize the font in the content sections
To access on it, go to Builder > Sections > your section > Design > detail page (it has a different name depending on the section type: Article, Sound, Point...)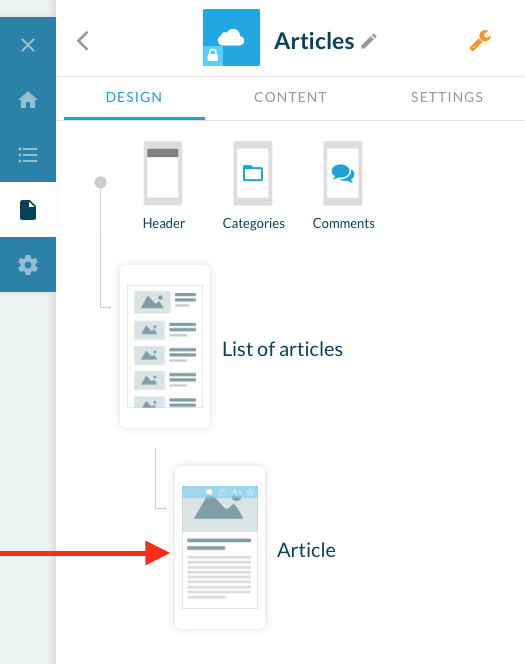 3. Customize the fonts in the categories display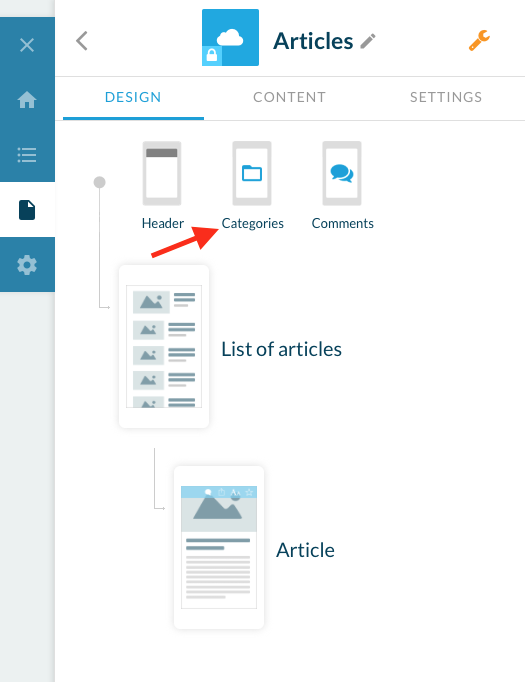 Several options are available in the sub-categories of content sections, depending on the chosen display.
To edit it, go on Builder > Sections > your section, then click on Categories > Settings and select the font in the dropdown menu.