To add your icons, go to the menu Builder > Resources and tools (in the tab menu on the right side of the screen) > Icons.  

The Icon step allows you to finalize your application design and highlight your brand.
To finalize your design, you should integrate an icon which will illustrate your web app, as well as your native iOS and Android icons app.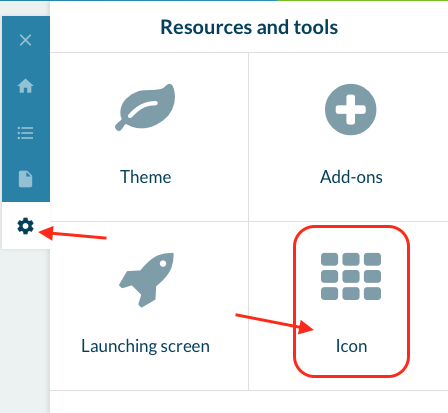 1. Upload your icon
To adapt the images to different sizes of different devices, you have to add each icon with the right sizes.  
They are all different and specified in the back office:  

For iOS:
- App Store: 1024 X 1024 px (.jpg, .jpeg or .png)
- Home screen: 180 X 180 px (.jpg, .jpeg or .png)

For Android:
- Google Play: 512 X 512 px (.jpg, .jpeg or .png)
- Home screen: 96 X 96 px (.jpg, .jpeg or .png)
- Push icon: 72 x 72 px - Attention, this icon has to be a .png file white (#FFFFFF) on a transparent background (no other color  will be accepted to respect Android guidelines).

For Web App:  
- Site Logo: 512 X 512 px (.jpg, .jpeg or .png)
- Apple Touch Icon: 192 X 192 px (.jpg, .jpeg or .png)
- Favicon: 32 X 32 px (.jpg, .jpeg or .png)

Sizes are given in your back office, you can also use a tool to upload your pictures.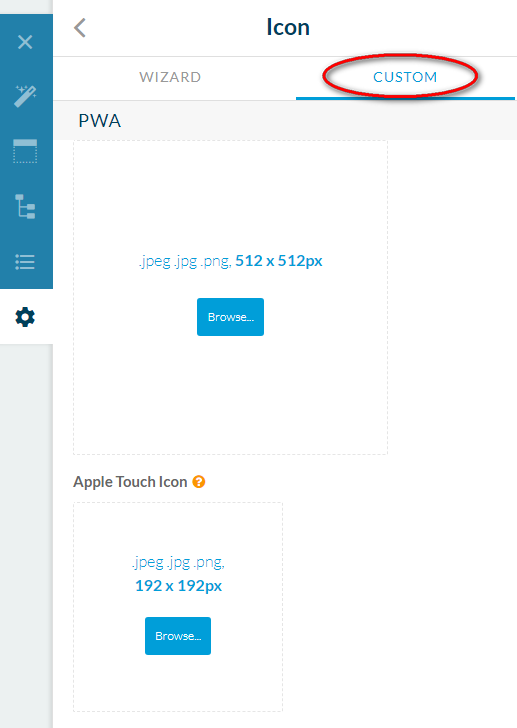 2. The Wizard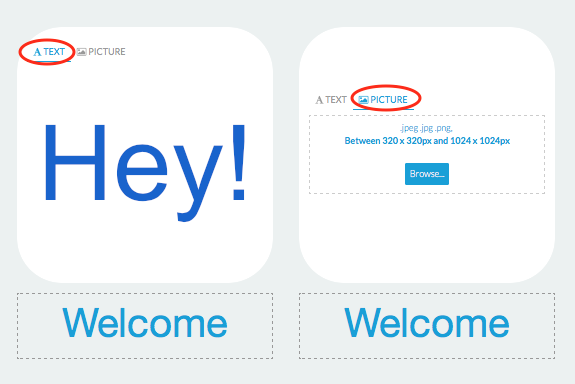 The Wizard allows you to create your icon directly from the back office.  
When you're done setting it, the Wizard will automatically generate all the icons of the app, at the right formats.  

You have the option to create an icon with text on a background, or to upload a picture of your choice.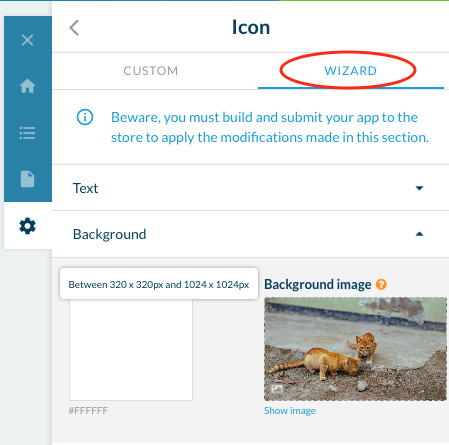 When you are done creating your icon using the Wizard, click on Generate at the bottom right of the page, and then on Continue in the red warning in order to generate automatically all the formats needed for your app.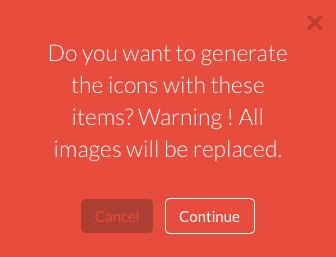 3. The Title
On the main screen of your back office, under your icon preview, you must enter a title for your app. This works the same way whether you uploaded a custom icon or created it with the Wizard tool.  

This title will appear under the icon of your app when it is installed on your users' devices.  
For this reason, better not write a very long title here. In this example, the title is "Welcome".