1. New Club Card section
The left swipe menu Business > Loyalty > The Cards lets you set the properties for your club cards.

Below the tabs regarding the set up of your loyalty card, you will find a new Club Card menu. From there, you will be able to manage the 3 club card levels you wish to offer your clients.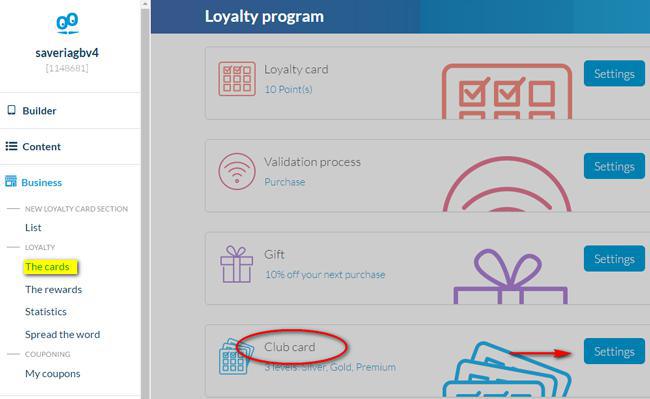 You can choose to activate up to 3 levels of membership. By default, the levels are entitled Silver, Gold and Premium, but the names, as well as the colors associated along with them can easily be modified.

Besides, you can choose to activate or deactivate some levels according to your needs. To disable a level, simply click on the blue button "ON".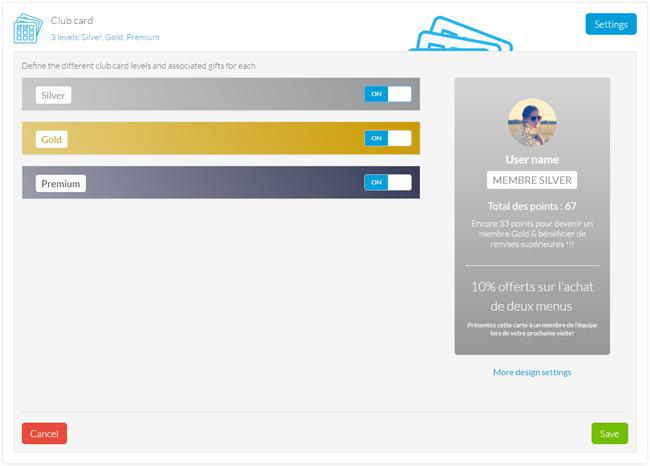 2. Creating the club cards
By clicking on one of the club cards, you access the customization options for that card.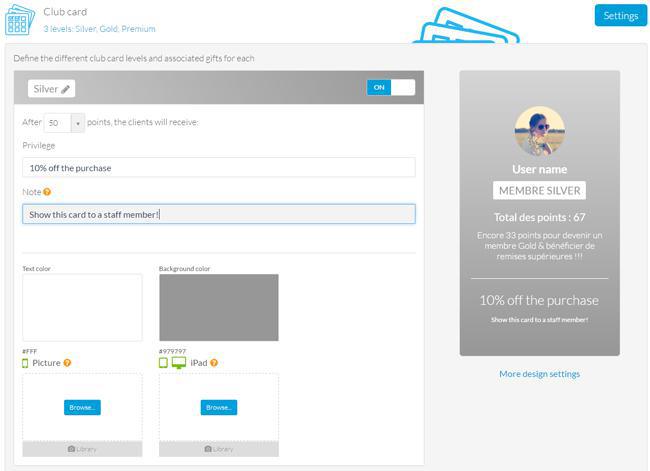 From there you can choose the number of loyalty points required to reach member status, the privilege earned with that status, the instructions your clients should follow to enjoy their privilege, as well as the design of the club card.

To the right of the screen, a preview of the club card gives you a preview of the design according to the changes you made. By clicking on the link "More design settings" you will be taken to the Builder menu of your section, from which you can modify the fonts used for your club card display.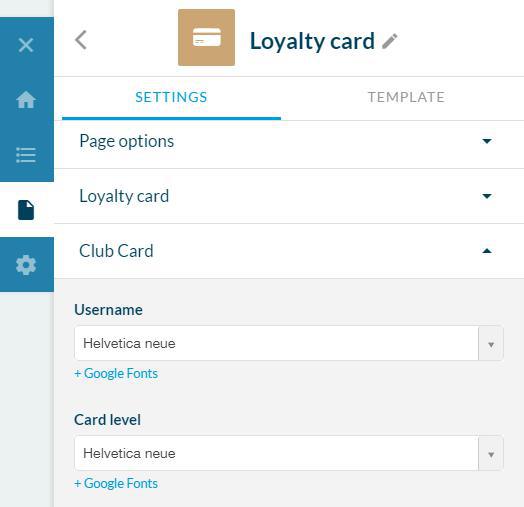 3. Use data
In the menu Business > Loyalty > Statistics you will find the number of loyal customers by category as well as a list of most recent members.

You can thus track the success of your loyalty program and improve it to get the most out of it.