Once you have finished filtering your sections, you will be able to set the category display for that section by clicking on the "modify category display" icon.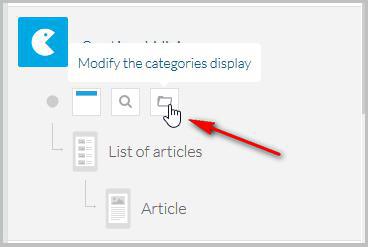 Click on the icon to show the list of available templates: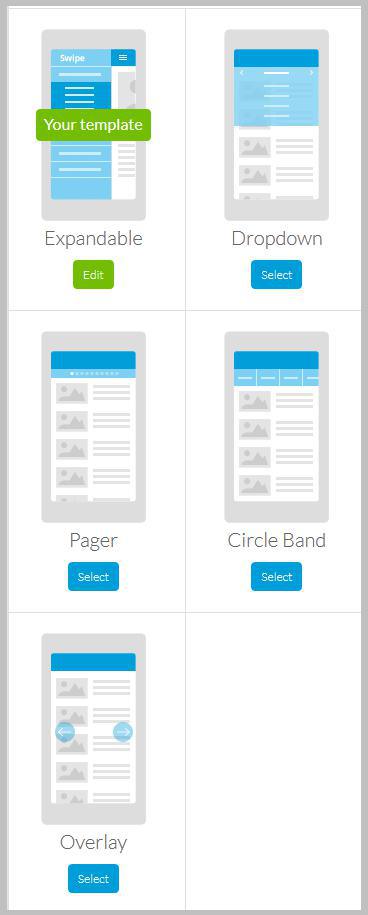 When you click to view the available options you may see that certain templates are not available because they are not compatible with the navigation mode you have selected.

The expendable category display option is only available if you have chosen the Swipe template as the main navigation menu.

In this case you can either modify the navigation mode you have selected or use one of the available compatible template.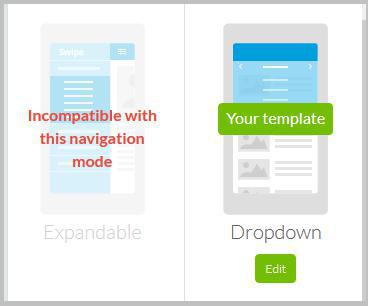 If you select the Expandable category display template, the categories will appear inside of the Swipe menu (main menu) located in your app.
The Drop Down template will display your category list at the top of your app in a drop-down menu format.
The Pager template will display your categories in dot format an the user will scroll sideways to access the categories.
The Circle Band template will automatically display all your categories by default in a rectangular format. The user can scroll sideways to load more categories. 
Lastly the Overlay template allows you to access categories one at a time. The arrows displayed in the backend preview will not appear in the app, the user will have to slide the page to display the next category.