Different navigation modes

The menus Swipe, little Swipe and TabBar are universal navigation modes. As soon as you open your app, you arrive at the first section. The TabBar and Swipe allow you to go from one section to another, and they are available on every page of the app.

To modify your navigation mode, go to the menu App>General>Menu.
1. Swipe, little Swipe or TabBar?
These navigation modes are a perfect fit for an application with dynamic content like WordPress sections. These navigation modes are quite different though. The first ones (Swipe & little) enable the management of many sections, but the TabBar is more convenient if you do not have more than 4 or 5 sections.
2. Other navigation modes
Unlike the mode Swipe or TabBar, those navigation mode are displayed on the first page of your app. From the launch, users will have access to all of your app sections.
Grid mode
This is simply a grid of icons, it makes the navigation very explicit right from the launch of the app. There are different displays available, with 4, 6 or 9 icons.

In the example below, it is ideal for a music band.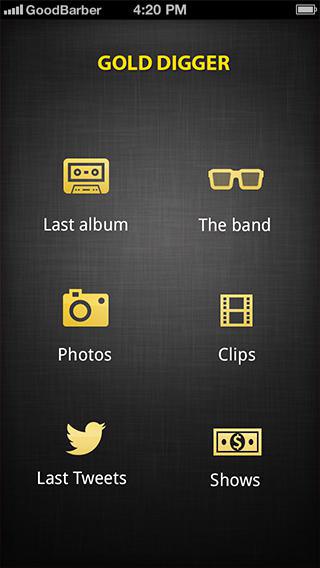 Slate mode
This mode is perfect for a static apps wanting to emphasize 4 to 5 sections, for example an app showing the program of an event or a restaurant app.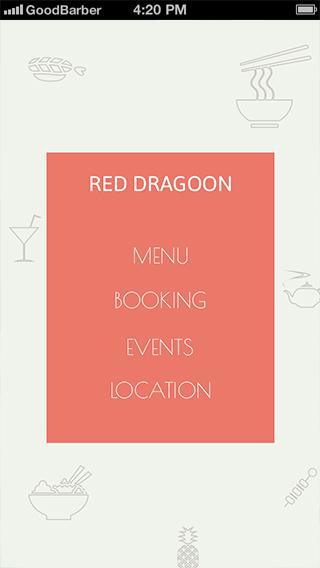 Large Typo
This mode emphasizes your sections with a variation of colours. We provide a tool called pantonizer to automatically create this gradiation from a colour of your choice. In our example, this is a film festival.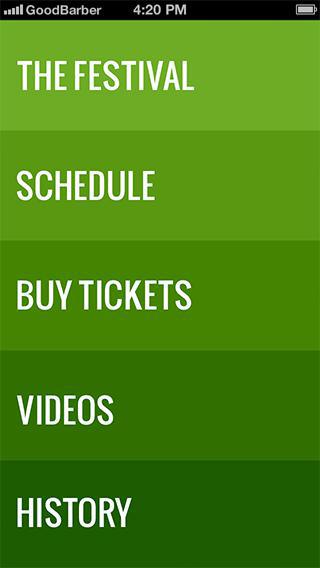 Typo mode
This colourful mode is particularly suited to a beautiful background image,  as close as possible to the theme of your application theme.

In our example, you can see an app for culinary tourism.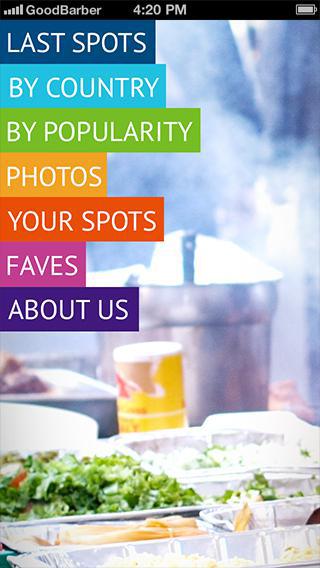 From Scratch
As its name suggests you start from zero. The code to write is in HTML 5. A little wizard allows you to generate links to your sections.
Warning: This mode is really made for developers :)

If you need to host files and CSS, use the storage file from the menu Design > Developers > File manager.
3. Configure the design of the chosen menu
When you change the navigation mode, you will arrive directly at the design configuration.
If you want to modify the chosen mode without choosing a new one, click Edit below the corresponding mode.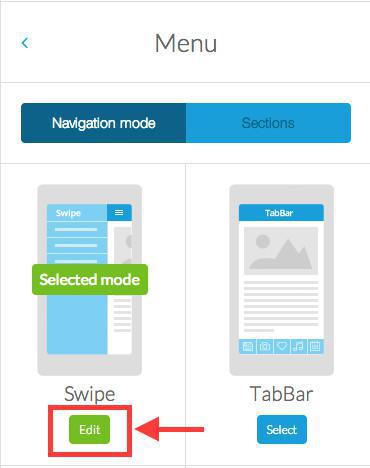 You can now modify the three parts of your menu by clicking on the + icon next to each part.

- Menu header: text, color, fonts, background image of the header.
- Sections: Here, you can change the icons of your sections by clicking on the respective icon. You can also add personal icons, as well change the color of the titles, the text, the fonts, and the color and texture of the icons.
- Menu body: Here, you can choose color or image for the general menu background, for the selected menu, and the different types and colors of the separators.

In the example blow, we've added a background image in the menu body: