By default, your application has a theme that can be changed from the App > General > Theme menu.
You can also modify a theme, which means you can modify all colors, fonts, backgrounds, formats, etc... of each element of your application. To do so, choose the menu App >Sections, which will show you the entirety of your sections and their structures.

For example, if your first section is a YouTube section, you will have two pages that follow and that can be configured, specifically the list of videos and the page to play a video.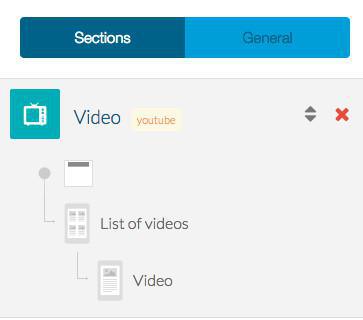 Click on "List of Videos" or "Video" to access the templates.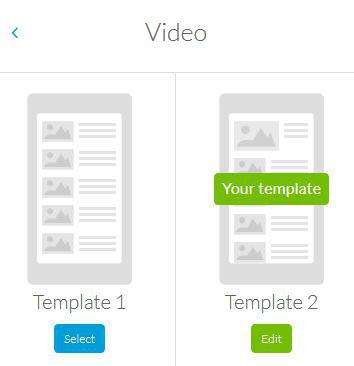 Your template is clearly identified, as it is marked with a green label, and the green Edit button is positioned just below it, allowing you access to configure the colors, backgrounds, and other options. The list of possible configurations is too long to list here, however please be aware that it is always dependent on the specific type of content.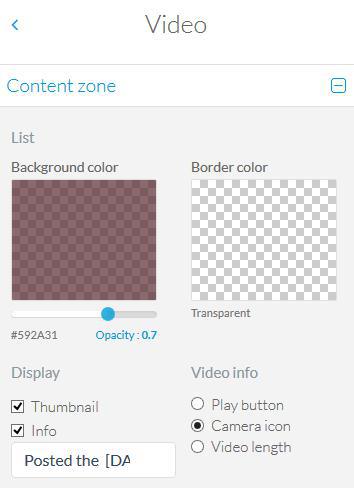 Content Zone and Thumbnails

Click the plus and minus signs to deploy the settings. If you click on the thumbnails, you can then choose a default thumbnail, as well as the alignments and the size of the others.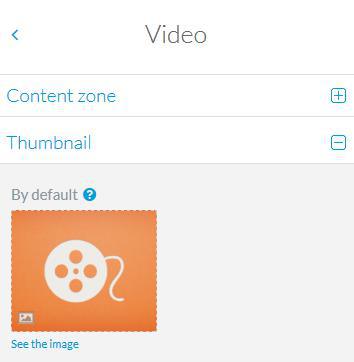 Modify the icon sections

In the list of sections in the right hand column, click on the section concerned. Then go to the "Content" tab in the middle of the page.
Click on the icon of the section to choose another one or to import a personal icon.  

Attention: in order for your personal icons to be displayed correctly with the color and/or texture of your design, you must respect the following conditions:
-White image on a transparent background  
-Format: PNG
-Dimensions: 260 px x 260 px

Design of your sub-sections:

If you are using a multi-level navigation system in your app, you will also configure the design of your sub-sections and their pages in the "Sections" tab of the Design menu.

-The example below concerns the section called: "Menu section". Click on the Menu page in order to configure the display of your sub-sections menu. Several templates are available, once you have chosen the template you like, by clicking on "Modify", you will have access to configuring the fonts, colors, icons, etc.  

-Click on the sub-sections to configure them, exactly as you would for the first level of a section.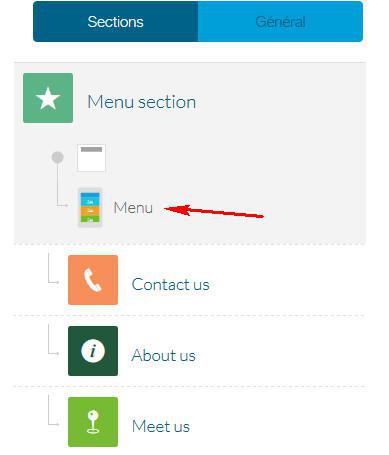 Date and author display in your articles sections

List of articles in the content zone:
Once you are in the settings of your template, in the content zone, edit the text and tokens that will appear.
If you don't want to display anything, simply uncheck the Info box.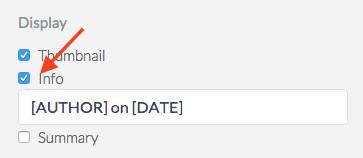 Article page in the HTML Code menu:
Once you are in your template settings, in the HTML Code menu, you can either edit the tokens and text, or if you'd like to delete the date and author, delete the bit of code corresponding to this information, see below: