1. Activate the cookies warning
To activate the cookie warning on your web app (this notification is mandatory for all European sites) go to the menu Publish > Administration > Cookies Warning.

Click the button to ON.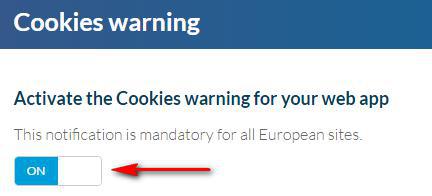 2. Edit the cookies warning
In this menu you can edit the header and text that will be displayed on your warning.

You can also write your cookie policy and create a link to your article in the warning message.
For this, either create an article in your web app via a CMS article section, or use an external link.

Define the text displayed in the "Accept button" and finally choose your colors.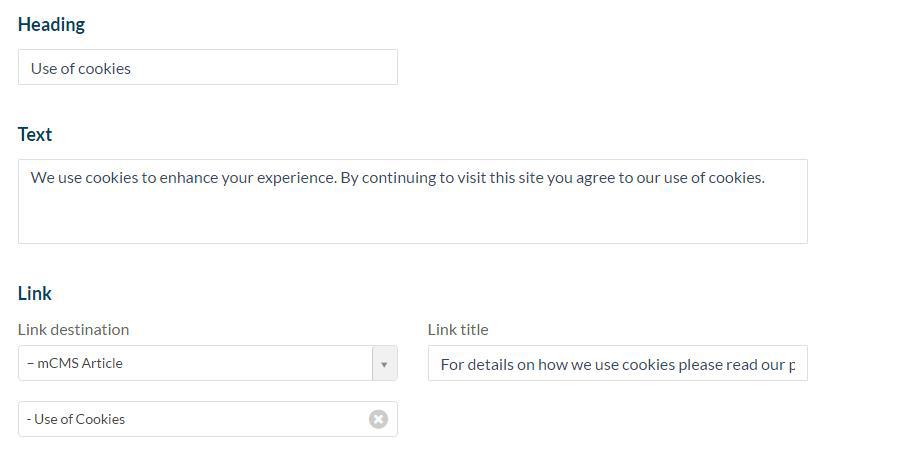 Warning: Do not forget to update your modifications in the menu Publish > Changelog.