To display Google Maps into your Web App, you need to register a Google Maps API Key in your backend.  
 
1. Get an API Key
Login your Google account, follow this link and click Get a Key.

Create a new project and click Create and enable API.
If your project is already created, you can select it from the list and click on Continue. 

Click the link to the API Console if you see this screen.  
The screen may also say RESTRICT KEY. Click on it.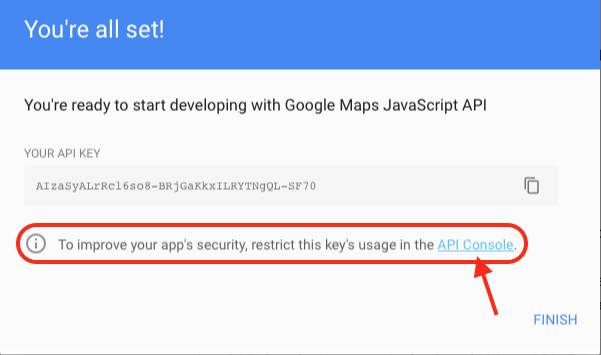 2. Configure the API Key
On the following screen:

1/ Edit the default name to Map Key

2/ Select HTTP referrers (websites)  

3/ Follow precisely the same structure as the one given in Google example: your domain name preceded by *. and followed by /*
On the screenshot bellow, *.apollochurchapps.com/* is an EXAMPLE.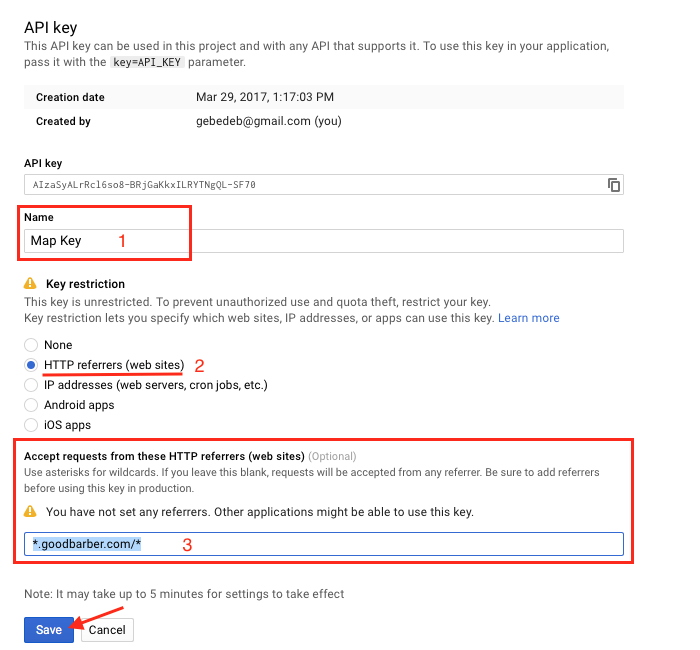 3. Register the API Key in the backend
Copy your Map API Key into your backend in the menu Publish > Administration > External Connections and click OK.

4. Regenerate your Web App
After registering the Google Maps API Key, you will get a warning telling you the change will require to rebuild your web app.  
Click on Continue.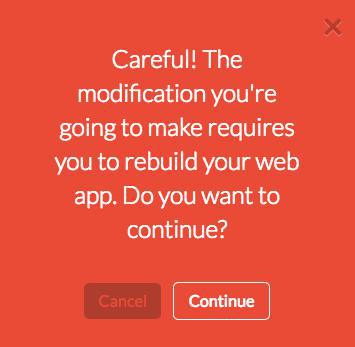 Finally, go to the menu Publish > Update > Changelog > Web App, and click on Rebuild my web app to regenerate it.

That's it, the Google Maps API Key is now set into your Web App.
You will have to close the web app and restart it for the changes to take effect.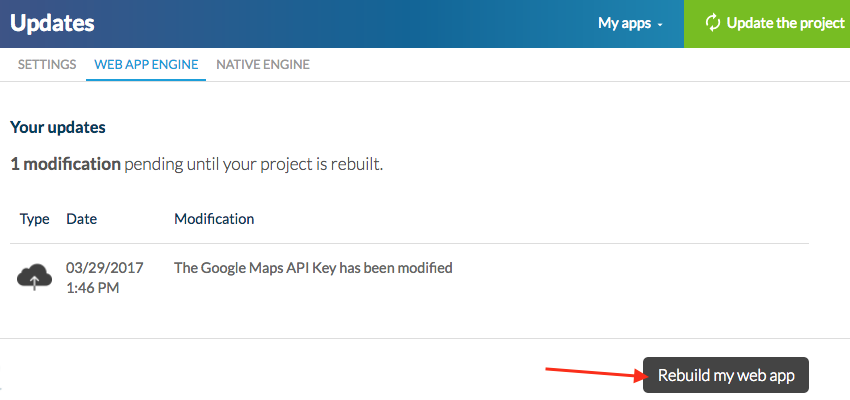 Web App - General Information Cookies warning Web App's head tag